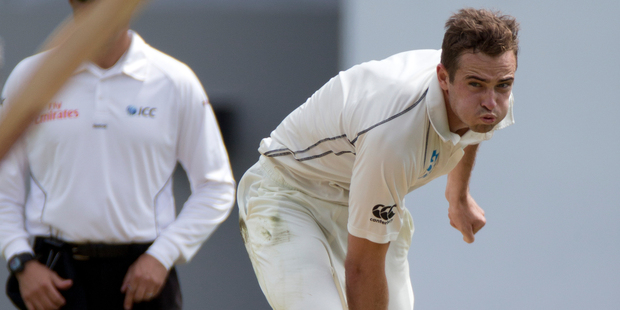 It doesn't seem that long ago that Tim Southee was making a spectacular entry to test cricket.
Five for 54 against England at Napier in March 2008, followed by a rollicking 77 off 40 balls in a losing cause.
He was 19. Time flies and now he is among the senior group in this New Zealand team that stands on the brink of completing a thoroughly dominant summer against one of the world's finest teams, India.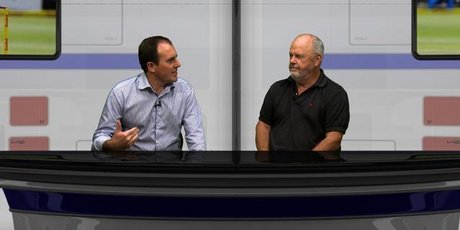 Sure, there have been odd pockets of highs in those six years, but plenty of low points, so Southee, who has taken 107 wickets in his 30 tests, is well placed to assess how this New Zealand team has progressed.
"I'd struggle to find a summer, or period of time, when we've been able to perform like this in both forms," he said. "We've shown in one-day cricket we can beat anybody on our day, and have done for a number of years.
But the consistency we've shown over this summer has been outstanding."
Take this sample back two months from Southee's debut - therefore making it a six-year period, a decent time to make some judgments - when New Zealand hosted Bangladesh.
Since then, New Zealand have played 56 tests, won 13, drawn 18 and lost 25.
They began with three test wins, two against Bangladesh and one against England in Hamilton.
When New Zealand beat India in the thriller at Eden Park last Sunday, it completed the first block of three successive victories since that 2008 effort.
There have been some notable wins in between. The seven-run cliffhanger against Australia in Hobart at the end of 2011 stands supreme.
However, Ross Taylor's last test in charge, a 167-run in Colombo at the end of 2012, was special. So, too, the victory over Pakistan deep into the final session at Dunedin in 2009.
One of the main problems has been the meshing together of batting and bowling units; that is one or the other would perform, but seldom both in the same match.
At present, they've hit on an approach, or mindset, to make both work in harness.
The batsmen are getting past 400 runs in their first innings; the bowlers are collectively doing their job admirably. The result is impressive.
"The potential's always been there but it's pleasing to see it finally coming out with bat and ball at the same time.
"We're scoring runs and that's given us bowlers a chance to attack the whole time with runs on the board.
"It's pleasing to string both facets together."
The home summer ends with the second test starting at the Basin Reserve. Victory would mean the best run of wins since April 2005-March 2006, when New Zealand won five on the bounce, against Sri Lanka, Zimbabwe (two) and West Indies (two).
But that's getting ahead of things, which Southee pointed out isn't wise.
"We can't rest on what's happened so far," he said of the run of a 2-0 test series win, 2-2 ODI draw and 2-0 T20 series outcomes against the West Indies, followed by a 4-0 ODI beating of the Indians and a 1-0 advantage in the tests.
"Good sides around the world perform consistently and we're starting to get those consistent results.
"We'll be judged on how we finish off the summer. Cricket's a game where you can't get too far ahead of yourself because it's a great leveller.
"We know we've got five big days ahead of us and it will be very pleasing and satisfying to sit back and reflect on this summer if we can finish it off on a high note."