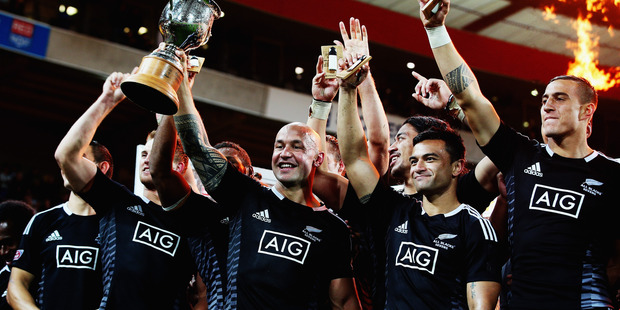 The New Zealand sevens side put up a steel curtain at Westpac Stadium this weekend and in five of their six games nobody could breach it.
Sir Gordon Tietjens' side were immense on defence as they won the Wellington leg of the world series for the first time since 2012.
After they dropped their first pool match 12-7 to Fiji on Friday, New Zealand went five straight games without conceding a point in a superhuman defensive effort that was capped off with a 21-0 win over South Africa in the final last night.
Tietjens has coached the national side since 1994 and he struggled to recall a more dominant tackling display under his watch.
"I'd have to say it would be one of the best defensive performances,'' Tietjens said. "We just, one on one, they took accountability for the tackling and defence and you can't afford, against teams like South Africa, to even give them any sniffs.''
But on top of their scrambling and superb effort in the tackling department, New Zealand used the conditions to their advantage throughout the weekend.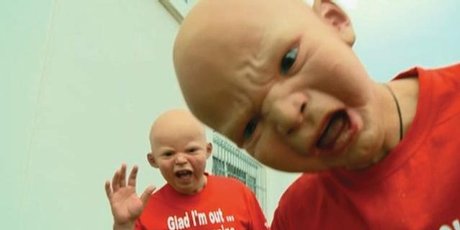 Regular driving rain in Wellington provided a slippery surface and New Zealand kicked the ball on attack through the likes of Tim Mikkelson and Gillies Kaka in a bid to turn their opponents around.
Tietjens acknowledged it wasn't a tactic they usually employed but it paid off in fine fashion.
"Obviously we've really worked on our defence. Defence wins tournaments, there's no question about that but we've been playing some smart footy in these conditions at the same time and that's a real key. We are not a team that ever kicks, but when you're going to put a lot of pressure on, we can bring our defensive line up and put them under a lot of pressure and get turnovers.''
Tietjens has spoken recently of trying to bring more youngsters through to his squad and the likes of Ambrose Curtis and Akira Ioane showed plenty of promise when they got their brief chances.
"The sad thing is I would have loved to have given them more game-time but their time will come. But it was great to have them coming off the bench.''
Ben Lam and Sherwin Stowers were busy in the backline throughout the tournament for New Zealand and Lam used his size to his advantage as he carried the ball strongly.
Stowers reaped the rewards of the platform laid by the likes of forwards Bryce Heem and DJ Forbes as he ran in a tournament-best eight tries.
Workaholic forward Scott Curry also enjoyed a prosperous tournament as he dotted down four times and was prominent throughout.
New Zealand's win over South Africa in the final also broke a drought against their biggest rivals on the international circuit after they had lost the finals of the past two tournaments to Blitzbokke.
Tietjens' side also leapfrogged South Africa back to the top of the world series standings after five rounds.
"We've had a bit of a bad run but they're a good side,'' Tietjens said. "We've moved two points ahead and are back in front but there's still four tournaments to go but it's anyone's race, really and Fiji are not out of the equation either. So it's going to still be tough and they'll come back strong but that's how close it is and I think that's what the people come here to see, the excitment and that's what they got.''
In the battle of the beaten semifinalists, Fiji claimed third place with a 14-7 win over England in the second-to-last game of the tournament.
In the minor results, Australia pipped Canada 12-10 in the plate final, Kenya picked up the bowl with a 24-14 win over Scotland and the United States beat Spain 28-12 to claim the shield.
The world series now takes a six-week break before making its next stop in Tokyo from March 22-23.
From there, the players head to Hong Kong from March 28-30 before the circuit finishes with tournaments in Scotland and England in the first two weeks of May.
- APNZ