India, England and Australia gain all the power despite heavy condemnation, Sri Lanka calling it illegal.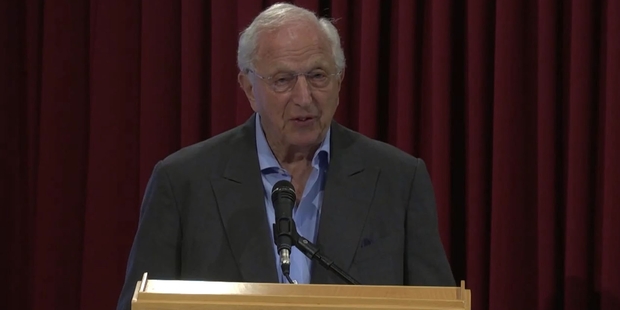 New Zealand Cricket has guaranteed its financial security until 2023 but it has come at the expense of some autonomy.
The news comes as part of the International Cricket Council board's approval of wide-ranging structural and governance reforms last night in Singapore.
The proposals gained the necessary support of eight of the ICC's 10 full members to pass their plans, with Sri Lanka and Pakistan - who had both been strongly opposed _ abstaining.
The proposals included setting up a five-member executive committee with seats reserved for India, England and Australia, the sport's most influential boards, who effectively hold veto.
The "Big Three" will control the distribution of a test cricket fund to other members, while the future tours programme, designed to give all teams a chance to tour other countries, is scrapped.
There are suggestions the moves have conceded too much power to the Big Three but NZC board representative Martin Snedden is satisfied.
"This creates a stable playing platform through until 2023-24. We'll be nutting everything out in a scheduling summit at Dubai in two weeks.
"The existing playing programme will continue as it is through until 2020 and we have strong commitments from Australia, England and India to lock in to at least two home and away series [from 2015-23]."
Snedden said ICC governance had been dysfunctional for more than 10 years so needed a revamp.
"Having India on the outside resulted in endless disputes which made proper governance difficult. We've moved a considerable distance and are now in a good position to sell commercial rights to ICC events.
"India has a lot of control under the new arrangement but it's not a lot more than right now. They already have significant influence; that's just the way it is. Stable future tours by India are our most valuable revenue source."
A rearguard action was fought by South Africa, Pakistan and Sri Lanka to oppose plans of the Big Three to exert more financial and executive control. It's understood NZC was not at the forefront of the opposition, adopting a pragmatic approach to guarantee future revenue.
The South African vote was eventually gained. However, Sri Lanka had called the revamp illegal, saying an equal share in revenues among all boards was enshrined in the ICC constitution. The Pakistan Cricket Board said it was not in line with the principle of equity nor in the interest of game of cricket.
British peer Lord Harry Woolf, whose review of the ICC's governance in 2012 recommended a watering down of the big countries' powers, called it a "alarming position for the future of cricket."
The Marylebone Cricket Club world cricket committee and the Federations of International Cricketers' Associations backed his findings to create a board which spoke without self-interest.
The Woolf Report suggested the current board structure - consisting of president, vice-president, chief executive, 10 test-playing nation representatives and three associate members - be scrapped in favour of a model with independent representatives, appointed on the basis of business and cricketing acumen rather than national allegiance.
"I don't see how if we had this [new plan] to consider, we could see it as anything but a retrograde step," the former Lord Chief Justice of England and Wales told Britain's Daily Telegraph.
"It is giving extraordinary powers to a small triumvirate of three people, and everybody else has got no power to say anything or do anything.
"To say a sport that has got aspirations to be a world-class sport internationally should not have an independent body at the top seems to me to be very surprising. It seems to be entirely motivated by money."
The big three had insisted their scheme would benefit other leading nations, with England and Wales Cricket Board chairman Giles Clarke saying: "All countries earn more through this proposal. How can that be bad for cricket?"
Clarke's statement is financially true, to a point, for New Zealand. In projected ICC events based on gross revenues of US$2.5 billion ($3.04 billion) for 2015-2023, NZC's forecast is US$75.5 million, more than they have received previously. However, before yesterday revenue was distributed equally amongst full members, meaning NZC revenue would be US$117.5 million under the previous arrangement.
Some of the best administrators in the game, such as former ICC president Ehsan Mani and former NZC president Sir John Anderson along with playing greats such as Martin Crowe, Imran Khan and Clive Lloyd critiqued the plan negatively, mainly because of the process where the Big Three thrust it in front of the other nations with pressure to sign immediately. There was a dearth of consultation.
The proposed test championship was also deemed too complicated, replaced by a resuscitated Champions Trophy in 2017 and 2021.