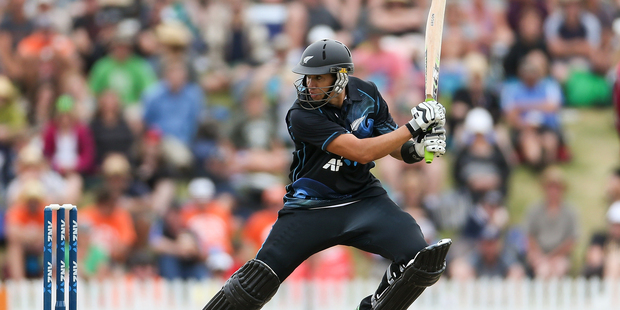 Remember a few years back when the then New Zealand Cricket manager John Buchanan said that the focus had to be on the 2015 World Cup? He was criticised at the time.
Well, his plan would appear to be coming together quite nicely - even if he isn't around to enjoy it - and we seem to be loving this one-day international excellence.
I will temper my enthusiasm for what the Black Caps' ODI team has achieved of late by accepting that the West Indies were awful and India's bowling is about the most runs-accommodating in world one-day cricket - but our boys are still getting the job done.
This is as good a state as our cricket has been in for some time and it is because this team has clarity. Every player appears to know what their role is and knows how to effect it.
The batting of Kane Williamson and Ross Taylor has been an exhibition of proper ODI batting. Failure is inevitable in cricket but the crucial thing now is that individual failure is overcome by the depth of quality throughout the team.
Other bowling attacks would challenge our batsmen more but the belief they now have and the processes they have built will stand them in great stead when they are so challenged.
A lot could change in a year but that should only be from a form perspective. These players will not be worse in February next year and players like Corey Anderson and Jimmy Neesham, I believe, will be accomplished international players with decent experience. If the World Cup was played tomorrow we'd be in with a shot; in a year's time the odds should be shorter.
Now, on to the test matches. India will be a different kettle of fish in the tests because their bowling will be more effective.
They have nippy fast-medium bowlers who will swing the ball and they can add the clever Zaheer Khan. They will challenge the defensive techniques of the Black Cap batsmen more so than in the ODIs but, just like the ODI line-up, I have faith in the stable and more organised appearance of our test team nowadays.
It will be interesting to see if Williamson and Taylor can carry their form through. I believe they will because they have both now made the jump to world-class.
The wickets in Auckland and Wellington will be fair and I suspect the Indian batsmen will quite like the change of pace of not having to bat at a run a ball all the time. They will however, have to deal with a bowling attack that is rested and raring to go.
And has anybody noticed that the players now waiting in the wings are actually look like international players, not typical New Zealand first-class trundlers or block-bashers?
Players like Matt Henry, Adam Milne and Tom Latham suggest that the future is beginning to look very rosy.