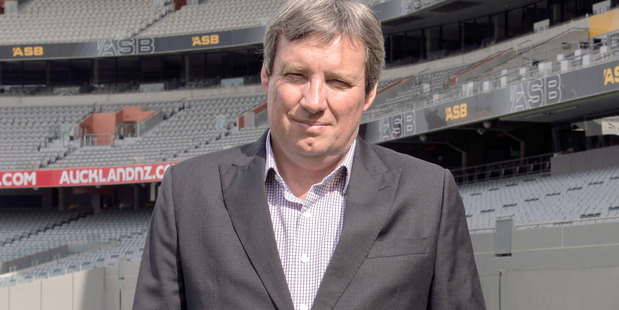 Thank goodness New Zealand beat India.
The hosts' unassailable 3-0 lead in the one-day international series unfolded as the future of cricket was pinballed around the International Cricket Council's boardroom table in Dubai.
Martin Snedden is New Zealand Cricket's delegate at the ICC meeting resolving cricket's latest power struggle.
He says the win was a catalyst to productive discussion.
"It made it a little bit easier. We were tracking it closely in the boardroom through Cricinfo."
The performance helped reinforce what's expected to be a largely status quo programme through to 2020 with the prospect of consistent extensions to 2023. However, caution is required before it is enshrined. April is the deadline for sign off before com-mercial rights are sold to 2015-2023 ICC events.
"There's still a lot of detail to nail down and loose ends to tie up," Snedden said. "But NZC is well down the track to sorting a strong playing programme for the next decade."
It follows the three richest boards - India, England and Australia - drafting a radical "position paper" in a bid to get more power in all ICC administrative and financial matters.
South Africa - the No 1 ranked country in tests - were first to denounce "The Big Three" for not following the correct ICC consultation procedures. Cricket South Africa termed the proposals "fundamentally flawed".
NZC chose to negotiate independently with India, the biggest power-broker, rather than en bloc with South Africa, Pakistan, Sri Lanka and Bangladesh in three days of intense group and one-on-one discussions between full ICC members.
Snedden is unapologetic for their appeasement: "We [NZC] decided it was better to have a receptive ear to what these guys were trying to achieve. We felt we'd have more influence if we looked at it from a positive rather than obstructive perspective. They stopped and listened. I gave them feedback that the initial proposal was not right to reach agreement, in terms of the playing programme. Realistically the most money comes out of there so it was hardly a bone of contention that India deserve extra revenue."
New Zealand Cricket Players Association boss Heath Mills says Snedden appears to have secured a sound playing programme but he remains concerned about how it has come to fruition.
"It is difficult to reflect on that process and feel confident about the direction of the sport when we hear of backroom deals and collusion. That's not good for any decision-making process. I'd like to think there's more transparency than I've seen."
Former NZC chairman and architect of the Future Tours Programme, Sir John Anderson, waded in with support for the status quo: "The proposal will probably create a division ... which will undermine all test playing nations' revenues as test cricket will have no context."
One area which provoked significant criticism was India, Australia and England being spared relegation in any new two-division test set-up because of their commercial importance. The whole premise was rejected by the ICC.
Yet there were contradictions. The primacy of test cricket was stressed, but the proposed World Test Championship was shelved.
The ODI Champions Trophy, a more commercial and broadcast-friendly proposition, was given a reprieve instead.
Plans to bolster the position of the "Big Three" within ICC included the formation of a new five-man executive committee, with three seats reserved for India, England and Australia.
In a change to the position paper, South Africa were included as recipients in a "Test Cricket fund" which will be distributed by the "Big Three" to all the other seven leading nations.
A further meeting is scheduled for next month to work out further details.

The changes
• There will be an opportunity for all members to play all formats of cricket with participation based on meritocracy; no immunity to any country, and no change to membership status.
• A test cricket fund paid equally on an annual basis to all full members (except India, Australia and England) will be introduced to encourage and support test cricket.
• Mutually agreed bilateral FTP agreements which will be legally binding and bankable and will run for the same period as the ICC commercial rights cycle (2015-2023).
• The BCCI will take more of a central leadership responsibility.

- Additional reporting: AFP