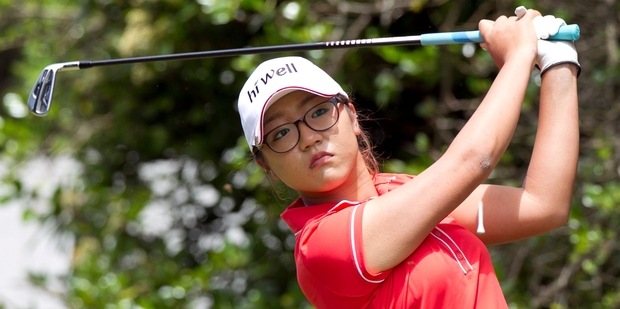 Lydia Ko is about to confront a set of new questions about her golfing pedigree.
The 16-year-old tees up at Paradise Island in the Bahamas tomorrow as the LPGA season starts at the Ocean Club course, in the first of 32 official events on the tour.
It is Ko's first start since splitting with long time New Zealand-based coach Guy Wilson, signing with IMG and transferring her allegiance to the David Leadbetter Academy in the States.
Ko won her second start as a pro late last year in Taiwan and is starting her first full season on the LPGA tour, although she will return to New Zealand next week to defend her New Zealand Open title at Clearwater.
Regular success during her amateur career meant Ko waived nearly $2 million in prize money but she has banked more than $200,000 after a top 25 finish in her first start as a pro and then $181,000 with her victory in Taiwan.
Ko had remarkable global success as an amateur and in her late season foray into the play-for-pay ranks as she dovetailed her studies and golfing education. She is ranked fourth in the world and will face different sorts of questions this year about her ability to deal with the full-time demands of schedules on the LPGA tour.
The highest-ranked Inbee Park and Suzann Pettersen are not in the field for the opening event tomorrow, when Ko will play in the same group as multiple winner Stacy Lewis, who is rated third in the world, and another LPGA winner Beatrice Recari.
Lewis and Ko were in the same final day pairing in 2012 when Ko became the youngest winner on the LPGA tour as she took out the Canadian Open by three shots from Park.
The eyes of the golfing world are now turned on Ko to see how she responds to regular professional interrogation. That 2014 questioning starts tomorrow 300km south-east of Miami.
It is an area where legend says pirates stashed their treasure and where Ko will be looking for a promising glint about her golf to kickstart the season.
Tomorrow's tournament also starts the year-long points race with a $1m prize for the winner of that competition apart from the $56.3m tournament prizemoney on offer before the season finish in November.
The Pure Silk Bahamas Classic was played last May but severe rain disrupted the event which was cut to three 12-hole rounds. Much better weather is predicted for this year's tournament.
Golfers usually have to wait until they are 18 to be full members of the LPGA tour but commissioner Michael Whan granted Ko full rights to the tour.
"We are looking forward to having Lydia as a full-time member for the 2014 season," he said.
"It is not often that the LPGA welcomes a rookie who is already a back-to-back LPGA Tour champion."