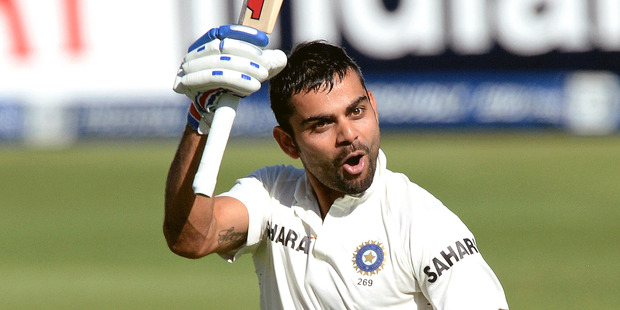 Remember the halcyon days of India's batting order through the 2000s?
Virender Sehwag, Gautam Gambhir, Rahul Dravid, Sachin Tendulkar, Sourav Ganguly and VVS Laxman were a top six for lovers of fine, and varied, batting to drool over. And they all had points of difference about them.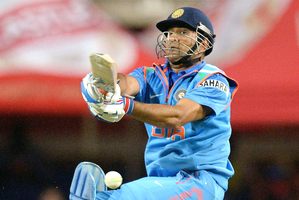 There was the thunder of Sehwag, the craft of Gambhir, the technical excellence of Dravid, Tendulkar was simply the master and the greatest scorer of international runs in history, the belligerence of Ganguly and the elegance of Laxman.
All combined to produce a marvellous concoction. No attack escaped the treatment at some point along the way.
Impossible to replace, you would think? But here we are, with Tendulkar the last, and greatest of the sextet, having barely taken his leave and the Indians are off and running again with another group who, certainly in the ODI game, are making their reputations as an exhilarating group in their own right.
The best of the new crop is Virat Kohli, a confident 25-year-old from Delhi who is already being talked about for knocking off at least some of Tendulkar's milestones.
Kohli is the fastest batsman, alongside West Indian legend Viv Richards, to 5000 ODI runs. Both got there in 114 innings. Tendulkar needed 138.
Kohli has hit 17 ODI hundreds. At the same point, Tendulkar had eight.
He's hit the fastest and third-fastest ODI tons by an Indian - both in the Australian series last October-November, 52 balls at Jaipur (the ninth fastest ever) and 61 balls at Napur a fortnight later.
There's another important element to his batting. All 11 of his centuries scored when India have been chasing a target have resulted in wins.
Kohli has been involved in six 300-plus successful chances and scored hundreds in five of them.
He took 112 innings to his 17th century, 58 fewer than Ganguly who was previous quickest. Pakistani great Saeed Anwar, the next best, took 177 innings.
New Zealand's most successful ODI batsman, Nathan Astle, took 205 innings for his 16 centuries.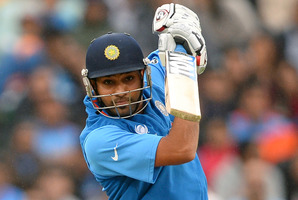 "Virat has been simply outstanding," former Indian great Sunil Gavaskar has said.
"India is blessed to have somebody of the talent of Kohli coming through. He reads the conditions and situation well, he know the opposition well and that's the reason he is scoring so consistently."
Lefthand opener Shikhar Dhawan is the newest face, and the recent tour to South Africa raised questions over his test-match technique. But in ODIs he's a crasher at the top, rattling along at a strike rate of 93.96.
He didn't endear himself to the Australians in their recent series, mocking Shane Watson, who was limping between the wickets because of an injury.
Rohit Sharma has been around a while, but hit electric form late last year, highlighted by 209 in 158 balls - 16 sixes - at Bangalore when India hit 383 for six to seal the series win.
A fortnight earlier he made 141 not out in 123 balls as India hit 362 for one in 43.3 overs at Jaipur for a ridiculously easy win.
Suresh Raina was in New Zealand five years ago and has been pigeon holed as a one-day specialist. Another dasher, he alone of this group had an ordinary time against Australia but when he's going is terrific to watch.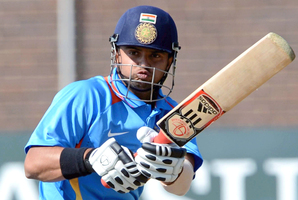 Which leaves the skipper, MS Dhoni, perhaps the best finisher in the game. His numbers tell their own story.
It's worth noting the performances of these players in that six-game Australian rubber in October.
Sharma hit 481 runs at 120.25, Kohli 344 at 114.66, Dhawan 284 at 56, Dhoni 245 at 122.5 and Raina 100 at 25.
It's far too early to be trying to make comparisons with the great sextet of the recent past, who performed fabulous deeds on test grounds as well as in short-form cricket. They are rightly accorded legendary status in Indian minds.
This group have a pile to do over a period of time. Still, they will aim to blaze a path around New Zealand from Sunday, and undoubtedly have rich talent. Cutting them down to size will be a key task for New Zealand's bowlers if the hosts are to push the world No1 side hard in the series.
India's big five
Rohit Sharma - Age 26, 114 ODIs, 3174 runs, 36.06 average, strike rate 78.99, highest score 209 v Australia, Bangalore, 2013, 4 100/20 50
Shikhar Dhawan - 28, 31, 1231, 43.96, 93.96, 119 v West Indies, Kanpur 2013, 5/5
Virat Kohli - 25, 125, 5154, 51.54, 88.84, 183 v Pakistan, Dhaka 2012, 17/28
Suresh Raina - 27, 186, 4512, 35.32, 91.18, 116 no v Bangladesh, Karachi, 2008, 3/29
MS Dhoni - 32, 238, 7774, 52.88, 89.14, 183 not out v Sri Lanka, Jaipur, 2005, 9/51