Victim overwhelmed by support he has received from people in NZ and Australia.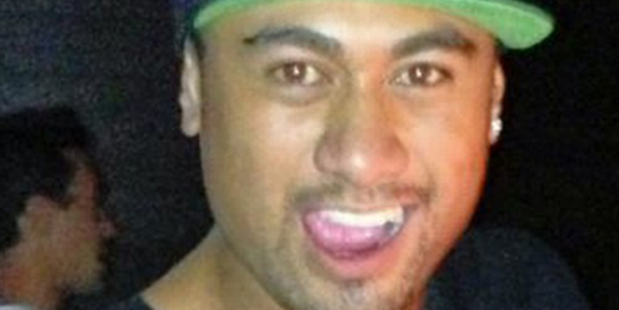 A photo of a bloodied, battered and bruised Enoka Time - the young man beaten by former Warriors and NRL star Russell Packer - has been revealed.
Mr Time, who grew up in Manurewa, is pictured in a hospital bed wearing a neck brace. His face is splattered with blood and his left eye is black and swollen.
The 22-year-old has been getting support from family and friends from all around the world this past week, following a Sydney magistrate's handing down of a two-year jail sentence to Packer, 24.
Mr Time could not be reached yesterday, but a relative said he had been overwhelmed by the support he had received from people both in New Zealand and in Australia, where he now lives.
"He's been good. He's spoken to [his] parents and explained what's happened. A lot of the family only just heard about everything and he's had to do some explaining."
Speaking out for the first time last week, he told the Herald he had only asked Packer to give a pair of cigarettes back to a female friend he had been with at the time, after Packer had snatched them out of her hand.
He said he felt Packer's jail sentence was fair, but apologised for a Facebook post where he had made unfavourable jail references towards Packer.
He later deleted the post.
"I regret that and I apologise. But put yourself in my position ... I couldn't open my eye, it was so swollen and my eyeball was bleeding on the inside. There were two fractures in my eye socket - it wasn't good."
Mr Time reiterated he did not provoke the attack, which was captured on CCTV footage, and that Packer had hit him unexpectedly.
"Lots of people are saying I started it, that I was asking for it. But that is so untrue. It was totally unprovoked. I didn't say anything that would piss somebody off."
Packer's family in New Zealand have stopped talking to the media, after initially coming out to voice concerns about the severity of their son's sentence.
Mr Packer snr's partner said he was no longer discussing the case and neither was anyone in their extended family.
The former NRL star's partner, Lara Wilcox, did not return messages and is understood to still be coming to terms with what has happened.
She has posted a message on her Facebook page asking friends and family to respect her privacy.