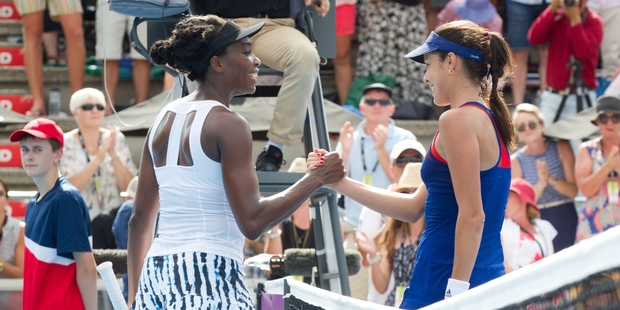 It might be just the first tournament of the year, when players are a little rusty after the off-season, but there are positive signs both Ana Ivanovic and Venus Williams might be getting closer to regaining a spot in the upper echelons of women's tennis.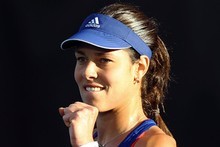 On Saturday, Ivanovic won her first tournament since 2011, when she defeated Williams 6-2 5-7 6-4 in two hours 19 minutes at Stanley St.
She played some impressive tennis throughout the week and deserved the title. At times she was ruthless, and was largely untested on her way to the final, and put considerable pressure on Williams in what turned out to be one of the best finals in the tournament's history.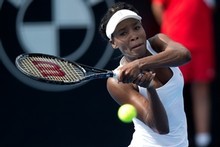 She is likely to move up from her current ranking of 16 and is not that far behind Caroline Wozniacki in 10th. Williams is much better than her present ranking of 47 but it's a symptom of her inactivity and injury worries over recent times.
Both players have already taken a different approach this year to the past and it could pay off.
Williams' appearance in Auckland was the first time she had played a tournament in the lead-up to the Australian Open since 2002 and she acknowledges she needs to play matches after a badly disrupted season last year.
"I haven't played as much as everyone else," she said. "I just pray I will be healthy throughout the year. I think I will be able to convert more points. I am controlling a lot of points and then I don't make the shot. I think that comes down to match play and experience. I would have loved to have got the win but I couldn't have lost to a better player this week."
Ivanovic has tended to play at the Hopman Cup in recent years, which is little more than an exhibition tournament, and said prior to the ASB Classic she wanted serious match play this time around.
Something had to change. Since winning the 2008 French Open title, Ivanovic has made the last eight of a grand slam tournament only once (2012 US Open). At the Australian Open, where she was the beaten finalist in 2008, she has failed to go deeper than the fourth round.
"Every victory is special but this one even more so because it's been a while since I won a tournament," she said. "I felt like I deserved it but to actually make it happen, and especially in a final like this against such a good player, it's very thrilling.
"This is the best preparation I could have asked for [heading into the Australian Open]. I now have next week to train and recover and to get ready for the Aussie Open. But I don't want to make any predictions."
Williams, at 33, is in the twilight of her career but Ivanovic is still only 26 and five of the top eight players are older than the Serb. She was only 20 when she topped the world rankings.
The Australian Open will be a significant step up for both players and the draw will be important, especially for Williams who will be unseeded, but both will have left Auckland feeling optimistic about the year ahead.