Fighting back from injury takes young batsman to superstar status on cricinfo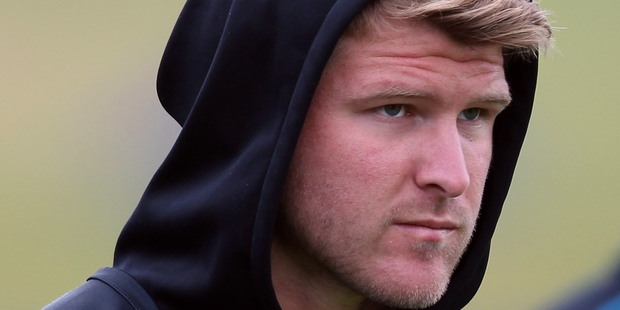 If Corey Anderson can steer away from thinking about possible Indian Premier League riches and focus his attention on the standard line of "one-game-at-a-time" after his 36-ball world record one-day international century he either has monastic tendencies towards discipline or will soon be developing nasal tendencies like Pinocchio.
Anderson produced a 3D wagon wheel which looked like one of those spiders which starred in Arachnophobia. In fact, it was scarier. Fourteen legs protruded in the form of sixes from a tiny 23-run thorax of singles and twos. He gave the ball a spanking Max Mosley would have been proud of.
His performance lit up media worldwide in what's traditionally a quiet period. Perhaps most significantly, he became one of the three most popular searches on the cricketing website Cricinfo, whose biggest market is Indian fans. Considering Sachin Tendulkar tends to have a mortgage on one spot, followed by the Indian cricketer of the moment, it was quite a feat.
Anderson may be thanking Queenstown's inclement weather for the rest of his life.
Rarely has an innings of such grievous bowling harm come from a New Zealand bat. The first of the modern genre was Lance Cairns' six sixes at the Melbourne Cricket Ground in February 1983 which included his pasting of Dennis Lillee one-handed over deep square leg. Another would be Nathan Astle's 222, the fastest test double century during a defeat to England at Christchurch in 2002. Finally Brendon McCullum's 158 not out off 73 balls for Kolkata against Bangalore in the inaugural IPL match of 2008 cemented his reputation as a power hitter. Chris Gayle's 175 surpassed it as the highest T20 score only last year.
Using last year's IPL auction as an example, relatively unknown players - outside their country of origin - can earn lucrative sums. Add in Anderson's breaking of Shahid Afridi's 17-year record for the speed of a one-day century and he should come armed with a suitcase when bids start.
Take Australian Glenn Maxwell. The Mumbai Indians invested US$1 million ($1.2 million) in a bloke who, at the time, had an ODI batting average of 32.83 from eight matches and hadn't bowled. His record in nine T20Is was an average of 15.66 with the bat and five wickets at 25.60 with the ball. He'd produced strong franchise performances in the Australian and England domestic leagues but was somewhat of a punt. He played just three matches in the last IPL.
Similarly 22-year-old South Australian pace bowler Kane Richardson was bought by Pune Warriors for US$700,000 ($848,670) on the back of 10 wickets at 21.50 and an economy rate of 7.24 in the Big Bash and - three weeks before the auction - a solitary ODI performance of none for 15 from six overs.
South African all-rounder Chris Morris was picked on spec after one T20I against New Zealand where he took two for 19 off 3.4 overs. Chennai Super Kings, coached by Stephen Fleming, bought him for US$625,000 in a duel with the Mumbai Indians and Sunrisers Hyderabad. Morris' reserve price? US$20,000. On the basis of that evidence, Anderson stands to step from promising all-rounder on a decent national contract to instant millionaire.
An important game-changer stands between him and that landmark: the Indian ODI series. The 2014 IPL auction is scheduled for February 12, at which point New Zealand will have played five ODIs against the visitors, beamed back into the homes of all significant IPL decision-makers. There are no T20Is scheduled for the tour so, if Anderson sustains his form, he will be on the cusp of a mammoth cricketing and financial break-through.
If Anderson succeeds it will be a nothing-venture-nothing-win story. The 23-year-old has overcome a series of debilitating injuries since making his first-class debut aged 16 years and 89 days in 2006-07, the youngest first-class cricketer in 59 seasons. As he recovered he also took the bold step to break away from Canterbury, where he grew up, and his family. He wasn't under contract starting in 2011-12 with Northern Districts but adapted well in their professional environment to better his career.