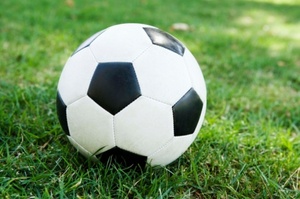 Mark down the name of young New Zealand footballer Megan Lee as a rising sports star.
She is only 18, precociously talented and has made something of a breakthrough this year. She's not just a star at New Zealand club level any more; she's cemented her place as a key member of the New Zealand women's under-20 team, become a regular presence around the Football Ferns and, in a somewhat unlikely turn, ended up as one of the shining football lights at Louisiana State University.
She's made a lot of fans over the past year, with few more effusive in their praise than LSU coach Brian Lee, who thinks the young Kiwi has what it takes: "She's been fantastic. She keeps getting better and better. I think she can follow a professional path post-college and, barring injuries, she's on track to be with the New Zealand national team for the next decade or so.
"She's a good leader, has a strong work ethic and is an elite athlete who carries all the intangibles that provide positive intent.
She's willing to fail and get back up again ... I think the world of her as a player and as a person."
It's playing for LSU that's been an eye-opener for Lee. She's been in the Louisiana state capital of Baton Rouge for around six months now.
"The States in general ... it's a whole other world," the former Massey High School student says. "But Louisiana especially, oh my goodness. It has quite a good personality compared to other states, quite boisterous, and lots of lovely people that are super friendly."
Lee says the standard of competition is just what she's been after: "It's definitely a step up. It's a whole different league of competition up here, definitely a bit feistier and athletic.
"There are also so many more opportunities than in New Zealand. Back home, even playing in rep and national teams, New Zealand is so small that you're playing against the same people over and over. But when I came here and played against all these different teams - it's better to get a more well-rounded experience rather than just playing with the same people."
She's impressed after picking up an injury in her first match with the team - recovering to make 11 starts for LSU and score one goal, a matchwinner against Mississippi State in September.
More importantly, she's been LSU star Summer Clarke's right-hand woman with several assists throughout the season. She currently sits at number 50 on Topdrawersoccer.com's list of freshmen football players, not a bad return for six months' work.
It's been tricky to maintain a balance with so much going on. Not only has she been busy at LSU but she's become a bit of a jetsetter, flying to New Zealand and around the world with the national team. In June she travelled with the Football Ferns to Australia and Japan and, while she didn't get any game time, the experience was invaluable; a few months later, on October 30, she claimed her first cap with the senior team, a late substitute in a 1-1 draw against the mighty US women's side.
"Yeah, I got my first cap but I only had a couple of minutes on the field," she says.
"Hopefully I'll get more game time when it comes, but I'm mostly training and not playing. I'm just trying to earn my spot."
It doesn't look like the pace is going to slacken next year. Along with LSU commitments and New Zealand training camps, August's FIFA U-20 women's World Cup in Canada is looming large on the horizon.