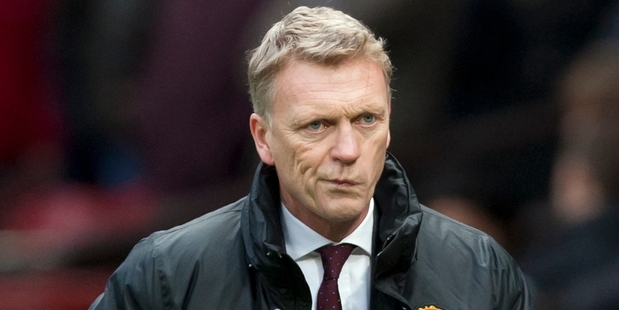 Players we get. We see and mostly understand what they bring. It's not so obvious with coaches and often it's only after they have moved on, gone elsewhere, that we understand what it is that they did.
It tends to be the same old thing: teams win, players get the credit; teams lose ... fire the coach.
It's never that simple, though, and this year has delivered some classic examples of how much good coaching matters. This year has shown that the influence of a coach can pervade deep into the inner workings of a side - pull him out, and the structure collapses. Look at champion teams such as Manchester United and the Breakers; they have fallen off the cliff after being forced into coaching changes when Sir Alex Ferguson retired from the former and Andrej Lemanis moved on from the latter.
On the flip side, the Sydney Roosters, a basket case in 2012, won the NRL title in 2013 after installing rookie head coach Trent Robinson. He delivered immediate success, much like the Chiefs enjoyed in 2012 when they hired Dave Rennie.
Manchester United are best illustrating the dramatic impact a new coach can have. They are not so much doing it tough in their first season without Ferguson, as doing it disastrously - on the domestic front at least. Many suspected it would be a struggle for new man David Moyes. Ferguson was, and may remain for an eternity, the greatest manager in the Premiership.
Moyes at least inherited mostly the same squad - the star men were all on board, including the prolific Robin van Persie. Yet for the first time since 2002, United have lost two consecutive home games. They are mid-table, 12 points off the pace and what's apparent is the culture that Ferguson established is eroding.
The true aura of Ferguson is only now being felt and the most telling comment was made by the long-serving Rio Ferdinand. He aired his frustration that Moyes tends to not tell the players who is taking the field until late in the piece.
"This manager [Moyes] is a bit different in that he doesn't name the team beforehand," Ferdinand said recently. "You don't really get to know the team. The old manager used to give you a little bit of an idea if you'd be playing and stuff.
"When you know you're playing, the intensity goes up a little bit more on match day. That's what you need to try to make sure you're doing, even if you don't know you'll be playing - to try to get to that intensity you'd be at when you know you're playing."
The Breakers are finding life just as hard this year; they are sitting low on the table and, with much the same personnel, don't look the same team. They have lost a few close ones this year - games they were winning last season - and it's easy to believe they have simply been unlucky.
But luck is usually made and not randomly allocated.
How many times did United win late under Ferguson? How well did the Breakers cope with pressure under Lemanis? Or what about the All Blacks under Steve Hansen - they have a strength of belief in each other, in their systems and game plan that enables them (as in Dublin this year) to deliver what they need. Would they have all that if Hansen wasn't at the helm?
It's not luck that allows teams to win close, tense games. It's the product of strong and effective management and coaching.
Whatever Ferguson was being paid by United, he was worth it. Same for Lemanis. Same for Robinson and Rennie. We might not grasp what coaches do while they are there. It is usually only when they are gone and what they leave behind unravels that we see it. But experience should tell us to believe in them and understand that they do their bit when teams are winning, just as they are probably failing to do so when they are losing.