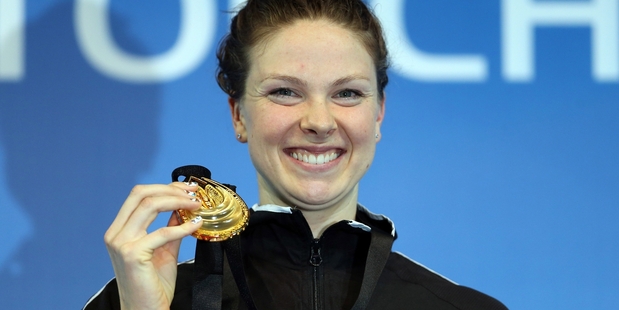 For the past few years, the biggest story in New Zealand swimming has been the national body's administrative failings. In 2013 it was Lauren Boyle.
In a sport that has been starved of any meaningful success for nearly two decades, to call Boyle's achievements this year a breakthrough would be a massive understatement.
The incredibly driven 25-year-old's haul of three bronze medals at the Fina world championships in Barcelona in August was significant for so many reasons. In the 40-year history of the world championships New Zealand have won just eight medals - three of those belong to Boyle.
She became the first New Zealand woman to win a swimming world championship medal when she opened the meet with a third placing in the 400m freestyle, before adding another bronze in the 1,500m - an event she had never swum before at international level.
She then joined Olympic great Danyon Loader as the most successful New Zealand swimmer at a world championships when she collected her third bronze in her favoured distance of 800m.
Her swim in the 800m final - won by American teen phenom Katie Ledecky in world record time - was particularly impressive. Boyle took 2.5 seconds off her personal best, lowering her own national record set at the 2012 London Olympics and claiming an Oceania record.
Boyle's success this year says a lot for her mental strength and tenacity having overcome the disappointment of finishing fourth in the 800m at the London Games.
For anyone who's seen her post-race interview, it is one of New Zealand sport's more emotional television moments. Lump-in-the-throat time.
A YouTube video posted in February offers a summary of her feelings at that moment.
She says: "It's kind of hard to come fourth. It's kind of a crappy position. It can really eat away at you if you're not careful.
"I hope that I gain even more confidence from it and work through issues that I have with the placing I got."
It appears she has.