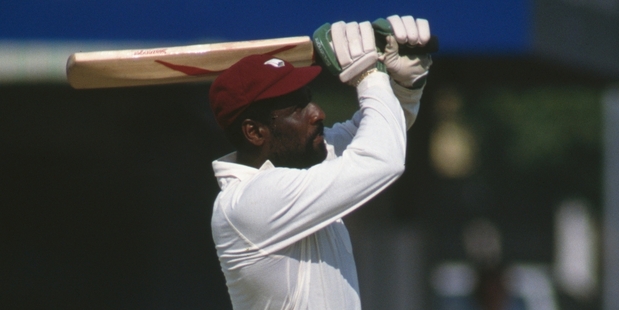 Not so long ago all seemed set fair for West Indies cricket.
They learned hard lessons, notably on their tour of Australia in 1975-76 when they were thumped 5-1 in a fractious series in which they felt the impact of brutal fast bowling, and the rough edge of Australian tongues. Their captain, Clive Lloyd, saw possibilities.
The islands were scoured for tall, fast bowling talent and the tables were turned. A combination of dominating batsmen and a production line of outstanding fast bowlers made them the undisputed world best team for 20 years.
Consider that in 36 series, beginning with India in 1976, the West Indies won 25 rubbers, lost only to India in 1979 and New Zealand in 1980, and drew the other nine.
The problem was that a large group of those heroes grew old together.
Viv Richards, Gordon Greenidge, Desmond Haynes, Richie Richardson and Lloyd departed, with Andy Roberts, Michael Holding, Joel Garner, Colin Croft and, shortly after, Courtney Walsh, Ian Bishop and Curtly Ambrose.
It was too good to last. The modern West Indies are nothing like the overwhelming force of old.
Several elements have led to the current state of affairs, which have turned them into a mid-table test nation, not the worst by any stretch but not the team feared by the rest.
It is a multi-layered problem. Cricket is no longer the all-consuming passion in the islands. There is regular small screen access to the NBA and English premier league. Shirts of Kobe Bryant, LeBron James and Cristiano Ronaldo are big sellers.
As the standard of the leading players has declined, they also don't have the figures to aspire to become.
"Contemporary youth are not committed to technical skill in general," wrote Sir Hilary Beckles, principal of the University of the West Indies and cricket fan, three years ago.
"That has affected their approach to the game, which is a very technical game."
The end of cricket's monopoly on youth and what he called "the nationalist paradigm" were also relevant.
"Our players rose to excellence on the back of a nationalist upsurge. That upsurge has now come to an end and thus the nationalism in cricket has as well."
Only Barbados and Trinidad & Tobago have players contracted. The other territories have match payments. Players are part time. Structures need to improve so there is a clear pathway for young players.
Fractious relations between the West Indies Cricket Board and the leading players hasn't helped. Former champion bowler Ambrose threw another couple of aspects into the debate.
"The pitches in the Caribbean have really slowed down and there is no great experience being passed around in the dressing room," he said.
Where once English county cricket was dominated by those kings of a couple of decades ago, only Shiv Chanderpaul of this touring team has a county contract.
"These bowlers are having to do a lot of work without having the benefit of a great bowler or two at the other end," said Bishop, here as part of the television commentary team. "Talent needs to develop in the right environment."