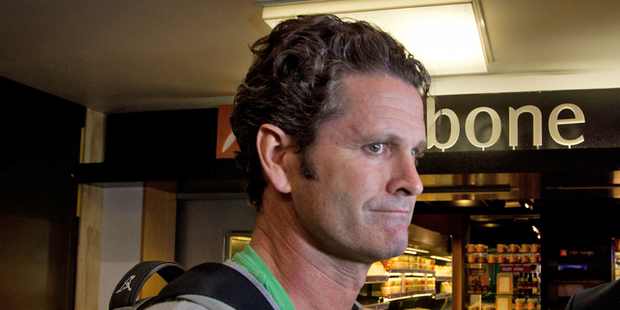 Chris Cairns says he remains in the dark over whether he is being investigated by the International Cricket Council anti-corruption unit.
Talking to Radiosport this morning, Cairns explained why he left his commentary duties during the first test in Dunedin last week and said he had been in contact with Lou Vincent and Daryl Tuffey, who have both confirmed they are assisting an investigation.
"It's been intense, is the only word you can use to describe. The reason I left Dunedin on Thursday was to come home to be with my wife. She was very, very upset,'' Cairns said.
"You try and piece together what is occurring because at the moment I'm still 100 per cent in the dark. I know as much as you guys. This is probably the most frustrating element, but then again the ICC are completely within their rights to conduct whatever investigation that their anti-corruption unit wants to do.''
"That's not the issue. That's fine. For me it's the fact that my name got into the public domain. Really the important question is how that occurred. '' Asked if he had any idea who linked him to the investigation Cairns said: "No. Only from what I've read in the newspaper''.
"As soon as it broke in the Daily Mail with the names...I texted Lou, I texted Daryl . I didn't hear back from Lou, I heard back from Daryl. And I was just checking in as a mate to see how he was. His mum was really upset...so that was the form of contact that happened.''
Cairns said his main focus was to find out how his name was leaked into the public domain.
"In an investigation it is so important that people who are involved in that investigation remain anonymous because of the fact that they may only be there to help and investigation, they may be there as part of an investigation. "
"For me it's about understanding who and where the leak came from that my name got into the public domain."
"All we want is clarity. That's what we're embarking on and hopefully it will happen soon."
He said that his legal team are looking at every facet in an attempt to get to the bottom of that leak.
Tuffey released a statement through his lawyers at the weekend about the investigation.
"Mr Tuffey does not believe he is the focus of this investigation. He intends to fully co-operate with the ICC and provide them with any relevant information in his possession.''
Tuffey's admission follows Vincent's confirmation that he was talking to the ICC in relation to an investigation into match-fixing.
Cairns has steadfastly denied any involvement and said to have his name linked with the scandal was "sickening''.
In a column in a Sunday newspaper, he maintained his innocence, despite ``rumour and press speculation "around the world.
"As I pen this article, no one from the International Cricket Council or NZ Cricket has approached me about this investigation. Yet I am named around the world as one of three New Zealand cricket players involved in it.''
The ICC has refused to be drawn on the specifics of the allegations. They alleged that a "small number of former New Zealand cricketers had engaged in fixing activity in historic cricket matches''.
"The ICC confirms that it has indeed been working closely over the past few months with its colleagues in the domestic anti-corruption units of member boards to investigate these and related matters.''
It said it had a zero-tolerance attitude towards corruption in the sport, and the ACSU would continue to collaborate with relevant individuals in order to complete its investigation.