Gary Wilkinson's back and looking forward to taking on league leaders the Wildcats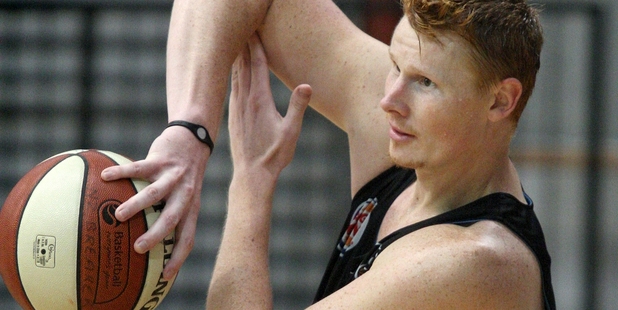 The Breakers face their toughest test of the season in Perth tonight but the battle on the court won't be the only competition taking place.
The game against the league leaders will mark Gary Wilkinson's return to the wild west, a player whom the locals love to hate.
And Wilkinson has no illusions about the warm welcome he will receive at Perth Arena - though he thinks a teammate may compete for the role of villain.
"(Daryl Corletto) and I have a bet going to see who gets the best reception," Wilkinson said. "It's a hostile environment but it's a good environment in terms of energy.
"When you play well there there's a lot of energy and you can suck the life out of the crowd. But you expect a lot of jeers and a lot of things coming from that direction."
Wilkinson has experienced as much in the past. He played the role of public enemy during his last game in Perth, during the 2012 finals series, after he was criticised by then-coach Rob Beveridge for his over-exuberance.
The American responded in fine fashion that night, even if his 28 points weren't enough to prevent Perth from winning by one and sending the series back to Auckland.
But that display, in what was his penultimate game for the Breakers before heading to Europe, bodes well for how he will cope with the crowd now he's returned.
"I'm looking forward to it - it's a fun place to play and we've had some great success there. They're playing really well so it'll be a good gauge of where we're at."
Where the Breakers are at is fourth in the Australian NBL with a 4-6 record. While it's some way short of Perth's near-perfect 10-1 start to the season, the Breakers will be pleased to occupy a playoff place after losing six of their first eight games.
Back-to-back wins against Townsville and Melbourne have seen the defending champions inch their way up the table, but the improvements will be difficult to maintain at Perth Arena.
The 13,000-seat venue has brought the Wildcats five wins from five at an average of 21 points this season and, although it appears the type of place two-game winning streaks go to die, Wilkinson reckoned there was nowhere the Breakers would rather be.
"It's the best place we could go right now," he said. "If we want to be a championship team we're going to have to beat the best. Perth are setting the standard, so if you go there and play well and beat them, then you gain some confidence."
That's a big if, considering how James Ennis and co have torched opponents at home this season. They haven't been bad on their travels, either, to which the Breakers can attest after Ennis led the Wildcats to a seven-point win at the NSEC in October.
"He's super-athletic and a very aggressive scorer," Wilkinson said. "That's one thing that we have to be aware of and do what we can to stop him."
That will be much more of a focus for Wilkinson than the crowd, which may have even forgotten about him after his year away.
"I don't think so but if they have it's fine with me."