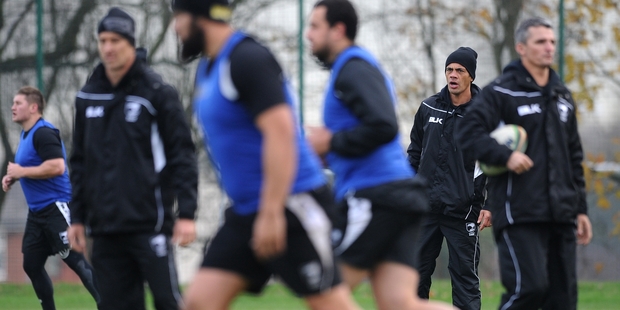 When the Kiwis won the World Cup in 2008, it came as a surprise.
After all, they were being coached by a 36-year-old in his first year as an international coach and were coming off a terrible 2007 campaign.
A lot has changed in five years but New Zealand are still underdogs for Sunday morning's World Cup final against Australia at Old Trafford. That will take some time to change.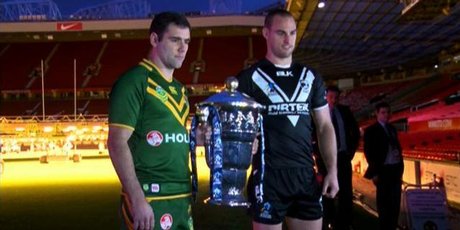 It's also a very different Stephen Kearney in 2013. He's better prepared, a lot more experienced and has overseen a near-faultless campaign.
Their organisation, approach and selections have been good and the team have developed a strong bond after seven weeks on the road. They are the only one of the Big Three sides to escape any off-field incidents and hope a happy camp means a successful one.
They won't be able to find excuses if they fail to beat Australia because there aren't any apparent ones and they have assembled a squad capable of going back-to-back.
The biggest challenge is overcoming a formidable Australian side who not only know how to win but are also desperate to win.
Kearney is aware how hard it is to beat the Kangaroos given he has done it only twice in his five years as coach.
They are the only two games New Zealand have won against their transtasman rivals since 2005, but they have a habit of doing it in the most meaningful fixtures.
They are lucky to get the chance on Sunday after scraping past England 20-18 in the final seconds of the semifinal last weekend and there's a realisation they will need to be a lot better against Australia.
"I don't think we've played our best footy in the tournament," Kearney said.
"Last week at stages of that match [against England] we were our own worst enemy.
"They very nearly made us pay dearly for that.
"The lads understand that we can't repeat that again this week because we know Australia will make us pay for it.
"It has to take our best performance and that's what we're striving for all tournament to get to this position.
"If we get it right on [Sunday], we know we've got a game that can put some pressure on Australia and we've got some players in our team who can apply some pressure on Australia, but we've got to be able to withstand the pressure they throw at us to be able to mount that challenge."
It's all about completing sets and building pressure, aspects of the game they moved away from last weekend.
Kearney joked after that match that he didn't see much of the final stages because he was hiding under the desk but there's a certain calmness about him this week, more so than last week. It comes from coming up against a more familiar foe but it doesn't make the task any easier.
"There are a number of boys in the English team who the boys didn't know a great deal about and they play a brand of footy which is, at some stages, a bit unpredictable," he said.
"Australia, they all know who the players are, they all understand how they play and they know what it takes for us to get a victory."
He might at least have close to a full-strength side to choose from. Wingers Roger Tuivasa-Sheck (leg) and Manu Vatuvei (groin) both trained with the squad yesterday and were expected to be named in the side this morning (NZT) but second-rower Frank Pritchard (hamstring) is still a concern and unlikely to feature.