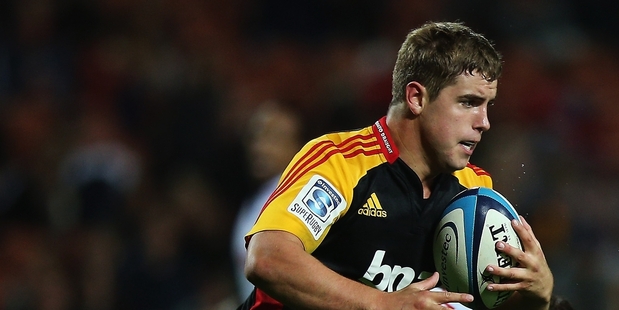 Adjustment to life after top-grade rugby for Andrew Hore will be more defined after Christmas.
He will head out on to his farm duties in the Maniototo but there will be no need to swap farm boots for running shoes or some work in a makeshift gym on his vast Central Otago property.
He can scrub out All Black alongside farmer in the occupation slot on his tax return. A test career which began against England more than a decade ago is over.
Hore's exit confirms a major task for the All Black selectors next season will be to analyse a glut of promising talent and pin their faith on one or more as a contender for the 2015 World Cup.
Identifying talented players and folding them into the All Black mix has been one of the strengths of the selection and coaching group under coach Steve Hansen.
They will bend the ear of scrum coach Mike Cron about the contenders as he helps out the Super 15 squads.
They will probably sidle up to Keven Mealamu in particular and possibly Dane Coles, to quiz them about the scrum qualities of some of their opponents.
Every piece of lineout information will be gleaned and then there will be loads of information about each candidate's general play.
Three potential young men were invited to attend the All Black training camps this year. Highlanders hooker Liam Coltman, Rhys Marshall from the Chiefs and Nathan Harris were evaluated and briefed on international methods before the selectors decided none was ready for the end of year tour.
So Andrew Keith Hore got another All Black trip, a couple of outings and enough money in his Christmas stocking to stock up on his favourite festive spirit.
Who gets the next shot at his uniform will be decided by consistent production throughout the Super 15. Coltman and Marshall are in those squads but Harris will have to deliver his credentials elsewhere.
Other hookers who will be in the mix are Tom McCartney, James Parsons, Hika Elliot, Motu Motu'u, Ash Dixon, Ben Funnell, Codie Taylor and Brayden Mitchell. There are also those who believe Ben Tameifuna could make the change or that Corey Flynn still has the legs for it.
Coles has gathered the experience of 15 tests so far and the selectors seem convinced he is the next-best investment. He started four tests this season, two against France then the Springboks but only Japan on the end of year tour. Mealamu had been raced lightly this year and Hore probably merited a farewell but the trip seemed a good chance to infuse Coles with more valuable starting experience.
Hansen and co will have had very good reasons for that decision, now we must be patient until the next line of hookers start their own election campaigns.