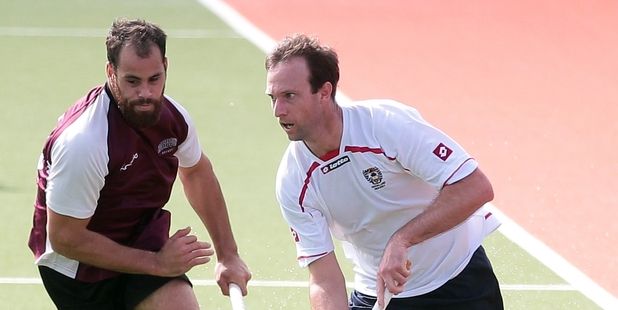 Ryan Archibald has done most things available to a leading hockey player in his career, but he's got a fresh challenge coming up.
The classy Auckland midfielder is one of four New Zealand players who will compete in the second edition of the Indian Hockey League in January-February.
Strikers Simon Child and Nick Wilson are back for a second year at the Delhi Waveriders and inaugural champions the Ranchi Rhinos respectively, while midfielder Steve Edwards has been picked up by Delhi.
However Archibald attracted the second highest bid at the franchise auction, US$71,000 ($86,000) put up by the newcomers to the IHL the Kalinga Lancers. Only promising Indian Ramandeep Singh topped Archibald's price, by US$10,000, an indication of the quality the 33-year-old still possesses.
"The Indians are known for playing pretty attractive, open and skilful hockey so I don't think there'll be a huge amount of tactical importance," Archibald said yesterday.
"It's more about getting out and putting on a good display and showing what you can do."
He had a feeling he would be picked up at the auction and was delighted at the fee he attracted.
Archibald is on a two-season deal with the Lancers and the payment is a lump sum for each of the two seasons, regardless of the number of games he plays in the league, which makes it an appealing contract.
Only Phil Burrows (306) and Dean Couzins (290) can top Archibald's 274 Black Sticks appearances, but he's unavailable for the national side at present. He is doing a masters degree in business at university, as well as holding a fulltime job and said the commitment needed to be part of the New Zealand team meant it was not viable at present.
"[Black Sticks coach] Colin Batch is trying to develop a team going forward to the Rio Olympics so he demands a significant amount of time and I just can't do that at the moment.
"But I certainly haven't drawn a line in the sand or committed to retiring," Archibald said.
The Lancers are based in Bhubaneswar, on India's eastern coast south of Kolkata.
They signed 24 of the 49 players snapped up in the auction to fit themselves out for their first season in the IHL.
Edwards cost the Delhi franchise US$26,000 at the auction.
The other franchises in the enlarged six-team competition are the Mumbai Magicians, Punjab Warriors and Uttar Pradesh Wizards. The league runs from January 23 to February 23.