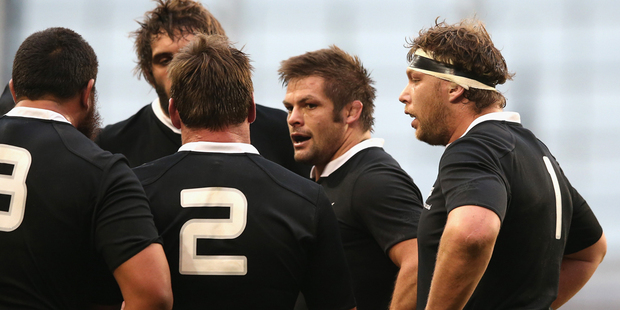 Herald rugby writers Gregor Paul and Patrick McKendry give their verdicts on the All Black tour of Japan and Europe.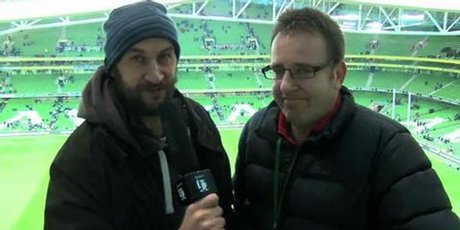 What were the three key critical moments on the tour?
Gregor Paul: A solid scrum in the last minute against Paris on the All Blacks' line enabled them to close the game out when they had been under immense pressure in the final 10. They managed to force the French into an infringement and that was that.
A Sam Whitelock steal close to the English line with 17 minutes left changed the momentum at Twickenham and Johnny Sexton's missed penalty with five minutes left was the game-changer in Dublin.
Patrick McKendry: Their composure in the final minute in Dublin was incredible - not a moment as such but a sustained belief that enabled them to keep moving the ball and hug the touchline. The last scrum in Paris - bit like the last Tango in Paris, kind of unforgettable, and at Twickers, Ma'a Nonu's miracle pass.
Who was the player of the tour?
GP: Lord Richie of McCaw. It's often too easy to say him just because it's him. But his performances were huge. His defensive work was outstanding. His energy, enthusiasm were relentless and his captaincy a less on for everyone. The sabbatical has done the job. TV doesn't capture half of what he does - go to the stadium, watch just him and be amazed.
PM: Kieran Read. He dominated games with both his power and finesse. When the games in Paris, London and Dublin were hanging in the balance, that's when Read came into his own. He stuck his hand up, he looked for the ball, took the ball and did something with the ball. He's a natural and inspired leader - his team-mates all made that point again and again.
Who advanced their cause?
GP: Charles Piutau impressed on many levels. He had the confidence to play his natural game, throw passes, beat defenders and make a huge contribution.. Charlie Faumuina advanced as well - he's a ball player, an athlete and a decent scrummager to boot. The pressure is firmly on Owen Franks.
PM: Ryan Crotty - stronger than he looks, accurate and thoroughly at home at centre. He came off the bench and steadied the ship, ran straight lines, made head on tackles and linked the backline well. Looked more comfortable at centre than Ben Smith.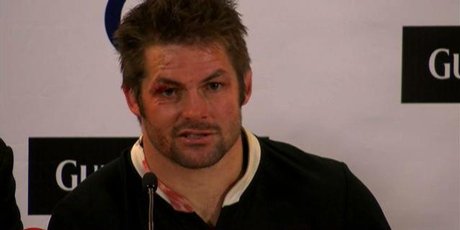 More All Blacks coverage
Tributes for great All Black escape
Perfect year all about self-belief
Did All Blacks win or Ireland lose?
Were there any notable failures?
GP: The game in Japan didn't throw up any great performances other than that of Piutau. Dominic Bird and Luke Whitelock were a little anonymous and it was interesting when Hansen was asked about cover for Kieran Read, he said he felt they didn't have any yet but probably would in time.
PM: The Ben Smith experiment was maybe not a failure but nor was it a resounding success. The best wing in the world, looked a little lost at centre. There was an obvious and harmful disconnect between him and Ma'a Nonu in Dublin and maybe Crotty is the better option as back-up to Conrad Smith.
What, if any, concerns will coach Steve Hansen have about next year?
GP: He's short of options at hooker and No 8. The scrummaging needs to keep improving as it's still not quite there and having been outstanding all year, their kick-chase game was poor in Europe.
PM: England probably have one good game in them and will get the first crack at the All Blacks - so the All Blacks will have to be ready in June. The media distraction around the unbeaten streak could become a concern - there will be much written about outcome and the prospect of making history if they can surpass 17 consecutive victories.
Where can this All Black side improve in 2014?
GP: Everywhere. Their scrummaging, their clean out and their physicality. They have no driving maul yet, their kick chase game needs to be more consistent and their running lines, basic skills and general reading of the game while excellent, can still be better.
PM: They were second three times in Europe at the breakdown - so need to adapt and improve to the interpretations and rulings. They didn't handle the rolling maul well in Europe either - which was strange because they were so good at defending South Africa's.
Where do the main threats lie next year?
GP: Mainly with themselves. The culture of improvement was relentless this year and needs to be next. Externally, South Africa look to be the real deal and Australia having had a year with Ewen McKenzie, are going to be more cohesive and structured.
PM: They have to evolve. Ahead of the pack now, they won't be next year if they don't keep advancing.