Ability of these All Blacks to perform under pressure is crucial factor in success.
There's no nasty rock under the beach towel this year. The All Blacks will lie happily this summer, knowing they have made history with their perfect season.
But they will know they are not as far ahead of their challengers as it appears. For three weeks running they have been rattled in Europe.
Two more minutes and France might have snatched a draw. If England had been able to keep hooker Dylan Hartley on for 10 more minutes, we might have seen a repeat of 2012.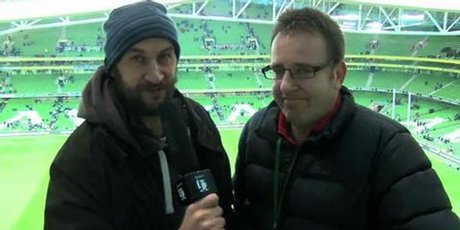 And what about Ireland - has there ever been a team that has got that close and lost so late, so cruelly?
But the thing is, however much of a struggle it has been for the All Blacks; however close it has been and agonising on the nerves, they got there and getting there in the business of test football is all that matters.
So many factors have nudged them along in recent weeks. Their innate skills, their structure, their defence, their lineout, their scrum, their goal-kicking. They have all been important. Nothing, though, has been more valuable than their incredible mental strength.
Who knows whether they are the greatest All Black team. But what they most definitely are, is the All Black side with the greatest capacity to perform under pressure.

Less than a decade ago, five years ago even, the All Blacks were mentally frail. The World Cup exit in 2007 was one of those infamous nights when the plates moved and the psychological fault-line was exposed.
But now, they have belief like no other. Could any other international side honestly have found a way to win at 22-17, without the ball and 30 seconds left? Would any other side have had even a glimmer of conviction that the game was still alive?
Quite what would convince these All Blacks that they were out of it is hard to know. The only time in Dublin when there was any uncertainty in any All Black minds was when Johnny Sexton lined up a kickable penalty with five minutes left.
"It was pretty tight wasn't it? I was off to halfway because I thought he'd got it to be honest," said Kieran Read. "I was about 30-40 metres gone and then I had to trek back to the 22. I guess we still believed and wanted to back ourselves. That was probably a game-changer, that miss, if you look back on it. It kept us in the game and we showed how much ticker and how much fight we have got in us."
He's underselling what it showed. It showed this All Black side have unfathomable reserves. They talk of staying connected, of staying in the moment and focusing on process not result.
It's easily talked about off the field, but in the heat of battle, with all of Ireland having seemingly sneaked into Aviva Stadium to cheer on what was destined to be a famous history-making victory, it's a little tougher.
But with Richie McCaw now apparently immune to pressure and Read just as calm and convinced, the All Blacks have mastered the art of self-belief. They are never beaten. They don't check out mentally and that's what got them home in Paris, London and Dublin. "You can say a lot but you have to look at yourself and if you are exuding a little bit of confidence and the leaders are calm and collected and giving the right messages the guys feed off and that's what we tried to do in the second half," said Read. "We back ourselves - our shape, our game plan, our skills. We had it in us I guess - but 19 points is a hell of a lead to give. You look at what we have created this year and we didn't want to give up. We have the talent and the skill and pretty much everything we needed to win."
France, England and Ireland have all made the All Blacks look beatable - but none of them managed it. It was the same with South Africa.
The closeness of the last three games and the clash in Johannesburg gives the impression there is something to worry about; that the perfect season hinged on a bit of luck.
It didn't. It owed everything to self-belief, confidence and conviction in the game plan and each other.