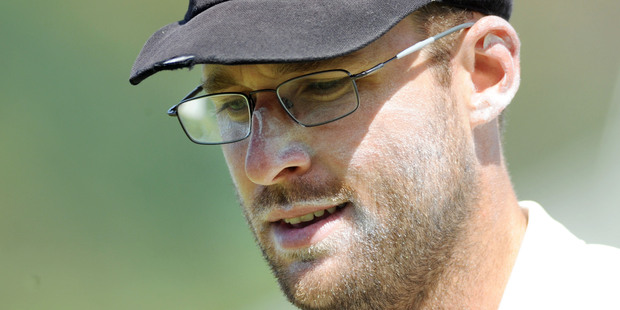 New Zealand's most experienced cricketer, Daniel Vettori, has ruled himself out of facing the West Indies next month as he continues to work on regaining full fitness.
Vettori is getting over a long-term Achilles injury and with only one first-class game and three T20 appearances for Northern Districts behind him this season, knows he's not ready for the rigours of international cricket. His last test was in June 2012, although he did play three games in the Champions Trophy in England five months ago.
"My Achilles is feeling really good but every part of my body is reacting to being used again," he said. ''I don't want to come back, get injured and go through the roller-coaster of being in and out of the team.
"I really want to be 100 per cent fit and have a number of games under my belt before I feel I can put my hand up for selection."
Vettori took six wickets in his one first-class game this season against Auckland, and plays for ND against Central Districts from today at Seddon Park.
The bowling feels good, but there are more requirements than just his core function to consider.
"The bowling is going well but to go into an international team the expectations are much higher around the physical stuff.
"I haven't put myself under that pressure yet. It all feels just a bridge too far right now."
Vettori, 34, and with 359 wickets in 111 tests behind him, will play for the Brisbane Heat in Australia's Big Bash League from December 20 until early February. He intends that to be part of his rehabilitation.
His three-year deal with Brisbane is his only contract - having opted not to take an NZC contract this year. He will then return to domestic cricket and keep reassessing his progress.
Being available to face India in February is not out of the question, but it's a step by step process.
Vettori's recovery from an immensely frustrating layoff has been better than expected, but that's far different from being ready to return to the big stage just yet.