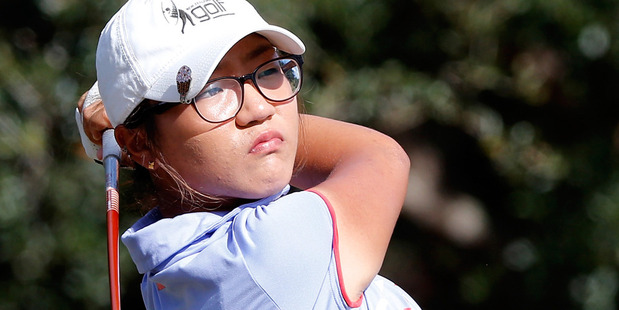 Lydia Ko is relieved her first tournament as a professional is over.
The World No 5 fired a two-under par 70 in the final round of the CME Titleholders in Florida to finish in a share of 21st place and earn her first cheque of NZD$20,000.
Ko had rounds of 71, 71, 72 and 70 at the Tiburón Golf Club in Naples, Florida to finish 11 shots back from China's Shanshan Feng who won by one stroke from American Gerina Piller.
The youngest winner in LPGA Tour history said her professional debut could have been better but she was happy to have her week in the spotlight over with.
"I had so many chances to play much better so I am a bit disappointed with that," said the 16-year-old from the Gulf Harbour Country Club.
"My goal for the week was to not make any doubles and I made three. I didn't have a really good front nine apart from today so that didn't make a good start to the day but I finished strong on the back nine score wise.
"I have learned a lot of things this week and I am pretty happy that my first week is gone, it is not a week that comes again, but it is the start of a whole new career."
The former World No 1 amateur said the week wasn't too different to the rest of 2013 where she played 14 pro events as an amateur.
"I didn't feel that nervous out there. I have left a few out there but they may mean a bigger opportunity next year if I get to play in it again. I am just excited that it is over and I am really excited for next year to begin."
- APNZ