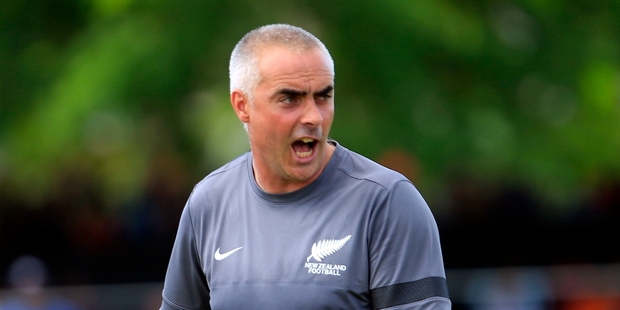 With the search for a new All Whites coach about to begin, it is hard to understand why New Zealand Football appointed the national under-20s coach with such haste in September.
With the Fifa Under-20 World Cup to be played in New Zealand in 2015, head coach of the Junior All Whites is a plum job and an extremely important one.
The success of these tournaments is measured to a large degree by the performance of the host nation.
With 23 world-class teams (qualifying from a pool of nearly 200) coming to these shores, New Zealand will need to do something special just to make the knockout rounds, and must be guided by the best coach available.
Surely an appointment could have been delayed until the next All Whites coach was in place. The role could have been used as a carrot for the prospective new man and to help make the post a genuine full-time one. Or the new All Whites boss could at least have had a say in the identity of the next under-20s coach.
Instead NZF decided to appoint Darren Bazeley.
Chris Milicich had done well at the 2011 Under-20 World Cup in Colombia, taking his team to within one point of the knockout rounds after drawing with Cameroon and Uruguay and losing 1-0 to eventual finalists Portugal.
At this year's Under-20 World Cup in June, he didn't fare so well. New Zealand lost 3-0 to Uzbekistan, 2-0 to eventual finalists Uruguay and 2-1 to Croatia.
But the results of Bazeley's team at last month's Under-17 World Cup Cup were even worse. After the last two New Zealand under-17 sides had made the round of 16, the only New Zealand male sides to do so, this year's team didn't register a single point - or goal - while they shipped 11. Yet Bazeley had already been given the Juniors job.
He is well respected in the football world and has a solid professional background as a player in England with Watford, Wolverhampton Wanderers and Walsall. He also played for the New Zealand Knights, has been assistant coach with Waitakere United, and was in the same role for the New Zealand under-17s at the 2009 and 2011 tournaments.
He might well be the right choice but it would have been prudent to conduct a wider process.
The under-20s team is competing in the ASB Premiership over the next two seasons and needed a coach to take them into that competition.
But maybe that could have been an interim appointment, on the understanding that the next All Whites coach would have the prerogative to be involved with the team if desired.