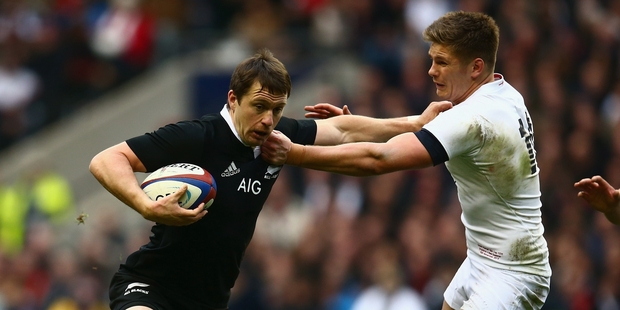 Ben Smith is the exception - a beer bottle question in years to come as the only All Black in 2013 to start 14 tests. No one else has managed it or been given the chance.
Injury has prevented most of the others from pulling it off. Some have been denied by form but mainly the selectors have intervened and actively tried to manage the workload of individuals.
The season is too long and the game too physical for the bulk of the squad to make it through without some kind of drama. Richie McCaw, Dan Carter, Brodie Retallick, Liam Messam, Charlie Faumuina, Owen Franks, Luke Romano, Cory Jane and Aaron Cruden have all been unavailable at various times of the year due to injury.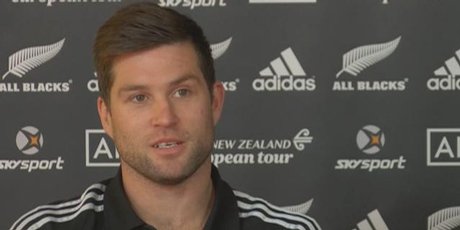 Most countries have had a similar toll. There is no real way of avoiding it, but none has been able to cope as well as the All Blacks. No other side has that same depth of talent across the squad.
That ability to seamlessly feed in players when others are injured has become a huge part of international rugby. The All Blacks most likely wouldn't be unbeaten at this point were it not for the depth they have discovered.
Aaron Cruden, Beauden Barrett and Tom Taylor are the best examples - all have been pitched in at different stages, all have done their bit. More than their bit in fact and while everyone would rather Carter had been available, it hasn't mattered that he hasn't. Sam Cane is another who has been given only sporadic game time and yet managed to be man of the match in two of his starts.
Most teams would be happy if their back-up got through without being disastrous. Not the All Blacks - they have shifted the benchmark: they demand excellence.
England admit they would love to have the same quality, but coach Stuart Lancaster felt they are a way off yet. Ireland were scrambling this week - hauling players in from provincial sides and obviously desperate to patch up their first choices as there was little faith in those beneath them.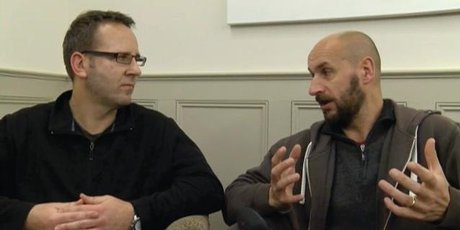 Australia took on Scotland overnight with a team that looked beatable because a handful of front-liners had been suspended for their drunken antics.
The All Blacks, though, were able to make seven changes to their team to play Ireland and still they looked formidable. Still, the world fancies Ireland are going to be toast because the men who have come in are all genuine test quality.
An all-changed front-row of Wyatt Crockett, Andrew Hore and Charlie Faumuina is handy. Romano ... he adds ball-carrying punch, ditto for Steven Luatua and Jane, well once he regains his match fitness, he'll probably re-establish himself as the best wing in world rugby.
Injuries or individual fatigue cannot derail the All Blacks and head coach Steve Hansen is content with the depth of his squad, bar maybe one position.
"We have looked now for a wee while that it is a team of 23," he says. "We have gone away from the starting XV and the bench. We see most weekends we are going to need 23 people out on the pitch. Then it is a matter of those 23 getting the support of the rest to play well.
"When you look at hooker you might say the two guys who are making cameos with Dane Coles are coming to the end of it but both of them are playing really well. Will they be there in 2015 ... don't know. Probably not. One of them anyway, maybe the other one might but who knows and again we don't have to make that decision [right now]. What we do have to do though is take particular note of Super 15 next year in that position and see if we can find someone putting their hand up who we can get excited about."
Props
Genuine Test Class: Five (Owen Franks, Ben Franks, Wyatt Crockett, Charlie Faumuina, Tony Woodcock).
In Development: Three (Ben Afeaki, Jeffery Toomaga-Allen, Joe Moody).
Hansen has no concerns about his propping stocks. While none would be recognised as currently best in the world, Woodcock wouldn't be far off and Faumuina may be a seriously good player by 2015.
Hooker
Genuine Test Class: Two (Andrew Hore and Keven Mealamu).
In Development: One (Dane Coles).
This is the biggest problem facing Hansen. Hore is retiring and Mealamu, while playing well, is close to 35. Coles has improved this year and if he does so again at the same rate next year, he'll be a solid option. But as Hansen says, they will be looking hard for a few more hookers in Super Rugby.
Locks
Genuine Test Class: Three (Sam Whitelock, Brodie Retallick and Luke Romano).
In Development: Two (Jeremy Thrush and Dominic Bird).
Whitelock and Retallick have emerged as one of the best lock combinations in world rugby. Romano offers a point of difference with his power and the three form a world-class package. At the moment there is a drop down to the other two - something Hansen would like to fix and Bird is the man they think could develop best.
Blindside
Genuine Test Class: Three (Liam Messam, Steven Luatua, Jerome Kaino).
In Development: One (Brad Shields).
Probably the most competitive jersey in the squad - and will be more so when Kaino returns. Messam has come of age this year with his consistency and physicality and Luatua's potential is infinite.
Openside
Genuine Test Class: Two (Richie McCaw and Sam Cane).
In Development: One (Ardie Savea).
Well, McCaw ... everyone knows about him. Cane, though, has been one of the biggest improvers of the year. His performances have been special.
No 8
Genuine Test Class: One (Kieran Read).
In Development: One (Luke Whitelock).
Alongside hooker, this would be the only other position of mild concern. The likes of McCaw and Messam can cover the role in the short-term, but a long-term injury to Kieran Read would be a problem. Hansen says: "We have got enough cover for No 8. Is there an individual stepping up and looking like taking Reado's place? Probably not. I have got enough confidence in what we are looking at, what we have got here that by 2015 we will have somebody that will be more than capable of filling in if he [Read] is not there."
Halfback
Genuine Test Quality: Two (Aaron Smith and Tawera Kerr-Barlow).
In Development: One (TJ Perenara).
Smith has finished the season as maybe the best halfback in the world and Kerr-Barlow showed against England that his abrasive game can be more than useful. Perenara has all the talent - he just needs to sharpen and tidy his halfback skills and keep his exuberance in check.
First-Five
Genuine Test Quality: Three (Dan Carter, Aaron Cruden, Beauden Barrett).
In Development: One (Tom Taylor).
From being a position of giant concern at the last World Cup, it is now an area of real strength for the All Blacks. Carter and Cruden are probably one and two in the world, Barrett wouldn't be that far behind and Taylor showed in a polished debut that he'd walk into the Wallaby team.
Second-Five
Genuine Test Quality: One (Ma'a Nonu).
In Development: One (Francis Saili).
Nonu we all know about. Saili has a way to go, though. His skills are all there but he's a little erratic and inaccurate. There are alternate means to cover 12 as well - with Carter and Ben Smith potential options if need be.
Centre
Genuine Test Quality: One (Conrad Smith).
In Development: One (Ben Smith).
Ben Smith's conversion to centre is going to take time and understandably given the gulf in experience and exposure to the role, he's a long way behind Conrad Smith. He's been getting by in Europe: tidy and careful but for the big games, the All Blacks will need more.
Wings
Genuine Test Quality: Four (Cory Jane, Ben Smith, Julian Savea and Charles Piutau).
In Development: One (Frank Halai).
The problem here is going to be deciding who to leave out when they are all fit. Jane, Smith and Savea are world class and Piutau is a class act with potential to surpass them all.
Fullback
Genuine Test Quality: One (Israel Dagg).
In terms of specialist test exposure to the role, Dagg is miles ahead. But this is not an area of weakness for the All Blacks as Ben Smith and Piutau are regular fullbacks in Super Rugby and Jane was for a long time as well and all three could fill in expertly if asked.