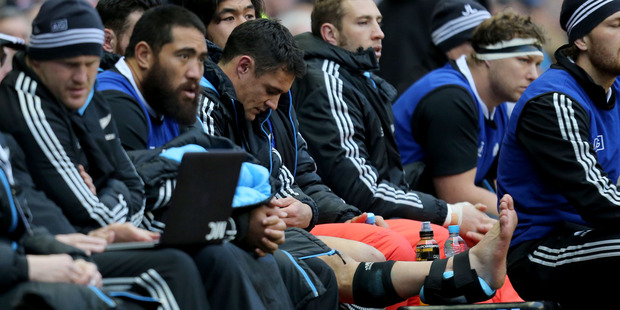 Dan Carter might be forced to start his sabbatical by rehabilitating from surgery on his injured Achilles.
Carter, cursed by almost constant injuries over the past 18 months, suffered his latest when hurting his right lower leg against England at Twickenham last weekend.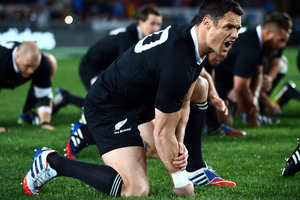 His sabbatical was supposed to give him time to get over his niggles - he will return after the June internationals, probably for the Crusaders.
But that precious time will be cut short recovering from his latest problem, although the surgery, if required, is not likely to be major.
"It's still sore, he's going to get a scan when he gets home," coach Steve Hansen said this morning.
"What happens with the scan will [lead to] what happens next. I imagine that he'll get it cleaned out, I'd say."
Hansen was reluctant to speculate on Carter's condition further but added he was more than happy with the progress of Aaron Cruden, who will wear the Number 10 jersey against Ireland at Aviva Stadium on Monday morning.
"He's got comfortable," Hansen said. "What I mean by that, he's not comfortable to the point that he has an expectation to play, but he's comfortable with the speed of the game and what's happening around him to the point where he can deliver the skillsets that he can bring.
"Obviously 10s are expected to be your main navigator and he's doing that well. His kicking game has improved immensely - out of hand and at goal. His running game has always been very good - defensively he's got better. I think the big thing for him is that he has improved as a player and as a man and is feeling like he belongs in the group which is really important."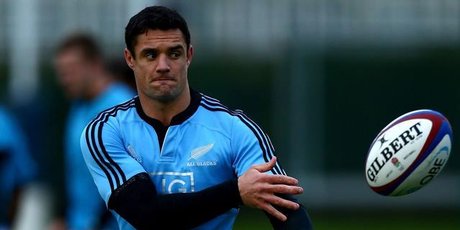 - APNZ