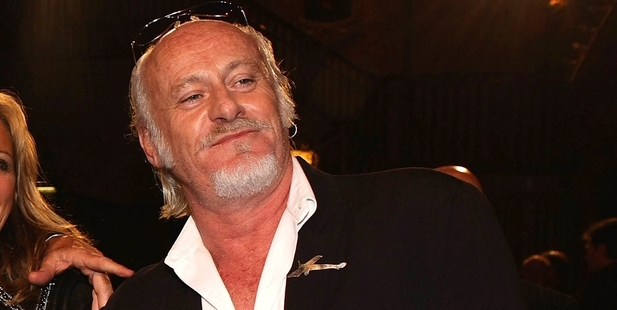 Greetings Billy. Willy Nilly - The 12th Man's Biggest Hits is released today - November chwenty-choo in Richie Benaud-speak. What can we expect?
I've taken pockets of silliness from my previous albums and put them on to a 33-track album. I like the randomness or Willy-Nilly-ness of it. You might be listening to Ray Warren going off his face in a rugby league track followed by Bill [Lawry] and Tony [Greig] aggro in the commentary box, or at home in bed with the Benauds.
The name seems to be life imitating art?
Yeah, in 1990 I wrote a script of this farcical incident where a player goes for a high five, misses and pokes his teammate [Pakistani Ifeelsick Dal] in the eye, then, sure enough, it happened last month when James Faulkner did it to Brad Haddin in India. Shane Warne saw it happen and said "oh no, he's thrown one of those Willy-Nilly high fives" which is a direct quote from my script. People then started putting my soundtrack against those pictures [on the internet].
Do you wake up and thank Kerry Packer every day?
He put cricket back on the map in 1977 with his World Series Cricket revolution. Also, the 12th Man wouldn't have been born if he hadn't put Richie, Bill and Tony together. Poor old Tony will be missed this season. I've dedicated the album to his memory.He seemed to get what you were trying to do more than anyone else at Channel Nine. Tony got the joke and realised that this idiot's success in taking the piss was giving them an extra layer of popularity ... a cult following, if you like.
How are you with imitating the next crop of commentators?
Not very good.They don't have anywhere near the same idiosyncrasies, do they?No, they don't. The originals were on a platter as caricatures. Richie had that beautifully squashed voice ... Bill had the "got 'im" catch-cry and crapped on about Victorians. I laced Tony's scripts with broad-vowelled words like "hord" and "forst" to highlight his South African accent.
Is it hard picking out those catchphrases?
I've always been a media observer. Some of my earliest memories are of mimicking voices on telly to make my Dad laugh. Last summer was a highlight when Slats [Michael Slater] asked people in the cricketing fraternity for a Benaud impersonation. Almost everyone did "chew for chwenty-chew" but that's a 12th Man expression, not Benaud. Michael Hussey was the exception. He used "marvellous" and revealed he'd done it to a standing ovation on stage at his school formal [ball].
Surely a case of imitation being the sincerest form of flattery - both ways.
Yeah, it's happened a few times. Once I'd pointed out Bill and Tony did the "niggling aggro" thing, they ramped it up a bit on air. But Richie desperately tried to avoid "marvellous" as his adjective of choice. He started using "glorious" instead.
Have the politically correct brigade ever held you to account for parodying sub-continent names, or even those of the Kiwis rugby league team?
No. When I came to New Zealand I wondered if I'd be met by a lynch mob having created names like Hehasan Upsettami and Hedona Runipupu. My names have never intended to offend race, creed or culture. They're purely word play. But I don't think you could launch a 12th Man record for the first time in 2013. The PC brigade would be all over you like spots on Grandma.