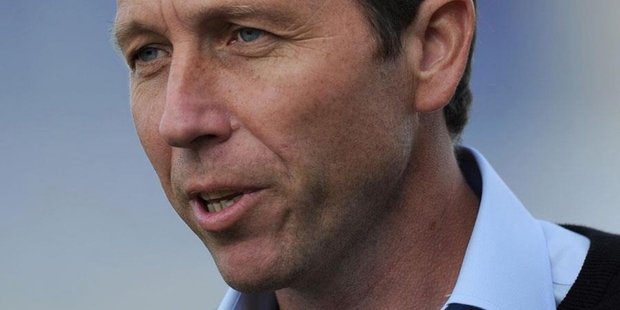 Former England cricket captain Mike Atherton has called on the game's most powerful countries to do more to help the weaker nations, including New Zealand.
Atherton, a tough-minded skipper and a forthright commentator on the game, said the widening gap between the haves - India, England, South Africa and Australia - and the have nots was a major issue for the sport.
Speaking during a panel discussion in Brisbane on the eve of the first Ashes test, Atherton said a more even distribution of the games' profits was essential.
"If you only have three or four strong nations, cricket is diminishing all the time and you get what's happening at the moment, with England playing Australia more often and playing India more often, and that fixture list diminishes," Atherton said.
"You can't call it the world game if only four nations play the game ...
It's in the long-term interests to make sure the other countries are strong. I think strategically it's the biggest issue that faces the game, really."
Atherton said it was not feasible to expect the stronger boards to give up their broadcasting revenues. However one possibility was a more even spread of monies to be derived from internet rights.
He cited Major League Baseball, where those rights are pooled together and the profits spread between the franchises.
"Internet rights are in their infancy but ... they're trying to create a level playing field."
Atherton also said the Indian Premier League impacted negatively on both the West Indies - whose home season slices through it - and New Zealand, some of whose players invariably arrive for an England tour straight from the IPL "and are therefore under-prepared or badly prepared for test cricket".
"It's in the long-term interests of England, India, Australia and South Africa to have eight strong nations rather than four."
Meanwhile Canterbury are staring at an embarrassing Plunket Shield defeat in Rangiora today.
They'll start the third day against Otago at 87 for five, still 44 adrift of making Otago bat a second time.
The day was highlighted by centuries for Otago by Mark Bracewell and Jesse Ryder, who both made their second tons of the season, as they reached 374.
Bracewell hit 129 off 187 balls, Ryder a rapid 120 off 113, with 22 fours, as they shared a 178-run third wicket stand.
Otago fell away later in the innings, losing their last seven wickets for 57.
However test left armer Neil Wagner and Blair Soper sliced through Canterbury, test opener Peter Fulton (17) and middle order contender Dean Brownlie (1) both having an off day.