Current dominance will count for nothing unless McCaw's men can improve for 2015
.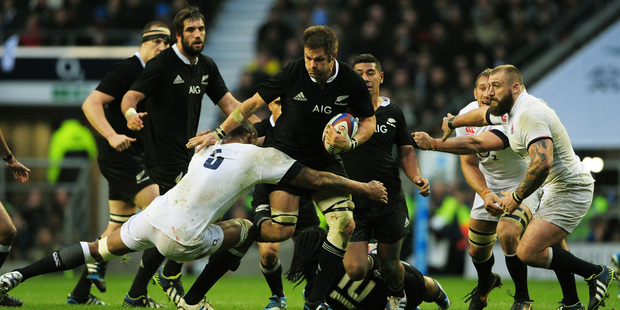 It's not entirely clear why the All Blacks had to hand back the World Cup in Dublin overnight. Unbeaten in 13 tests, they are an intriguing mix of youth and experience and almost untouchable.
Wouldn't it be easier if they just held on to it? They are, surely, after all going to win it again in 2015, such is their current dominance?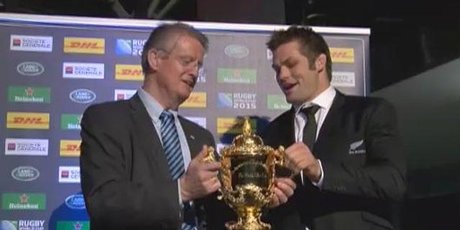 "There's no reason why we can't," says All Black captain Richie McCaw in answer to that question.
But it is said in the full knowledge of what is required over the next two years to make that happen. He's not saying they will win it - he's simply acknowledging that if the All Blacks make the right emotional, physical and mental investment, they are as good a chance as anyone else.
And right now, less than two years from the next tournament, that's about all the certainty anyone should expect.
If there are people out there with firmer views, more convinced about New Zealand's superiority, then they would be well advised to not go public with those views just yet.
The picture today has an awful habit of looking much different in two years - usually about 10 minutes before the end of a crucial knock-out game.
The brilliant rugby the All Blacks are playing now guarantees them nothing in relation to the World Cup. Who would have thought as the All Blacks steam-rolled their way to a Grand Slam in November 2005 that two years later they would fall to pieces against France in the quarter-final of the World Cup.
It was the same in 1997 - they went through the year unbeaten - one draw with England - and then splat, France walloped them in the 1999 semifinal. Examples of dramatic collapses are everywhere - it's pointless and dangerous to extrapolate too much from where the All Blacks currently sit.
England 2015 is a long way off and as McCaw also said: "If you are standing still in this game then people are going to go past you. You are really going backwards."
The question for the All Blacks, then, is how much capacity do they have to continue growing before November 2015? And the answer is encouraging. They look to have significant room to get better, despite their success to date.
They have enough young players to generate new dimensions and an experienced core to guarantee stability and accurate decision-making.
Their future is certainly promising but so too is England's, France's and South Africa's. Australia and Wales, too, are improving.
No wonder McCaw stared at the trophy for an age after he handed it back - he knows that for all his excellence and desire, he may never get his hands on it again.