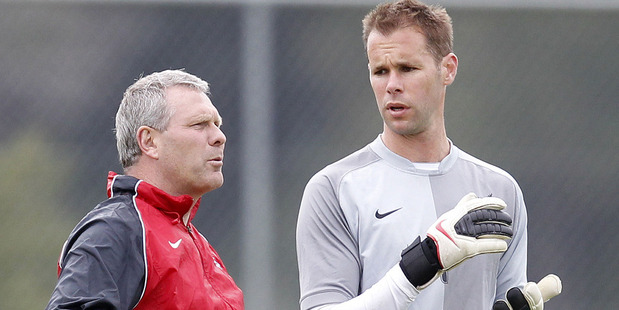 Former internationals Tim Brown and Mark Paston will speak to the All Whites tonight as Ricki Herbert's side searches for inspiration ahead of the second leg of their intercontinental playoff against Mexico in Wellington tomorrow.
Down 5-1 after a disastrous opening leg in Mexico City last week, Herbert's men need to pull off one of sport's more notable comebacks in recent years if they want to earn a spot at next year's World Cup in Brazil.
Brown and Paston - who have both retired from professional football - were two of New Zealand's most important players on their march to the World Cup in South Africa in 2010.
Paston famously saved a penalty in the home fixture of the two-legged playoff against Bahrain at Westpac Stadium in 2009, while Brown's uncompromising play in the midfield anointed him as one of the side's leaders.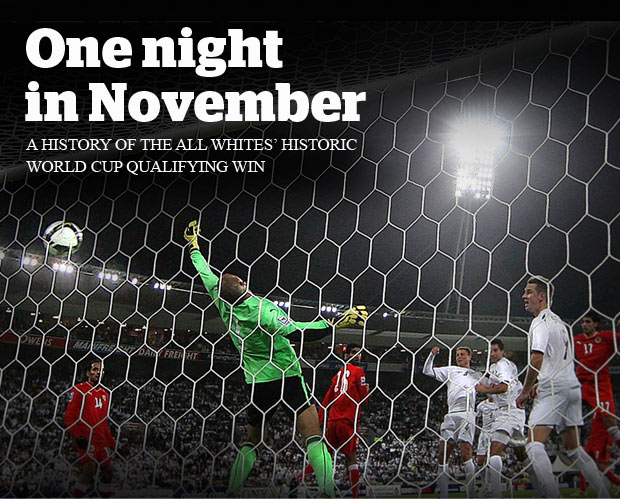 Speaking at New Zealand's pre-match press conference this morning, Herbert said he was keen to have his former charges in.
"I think when you look at Mark and Tim, from my perspective, they were two players that came in in 2005 and culturally made an incredible difference and obviously went on to be top players in their own right in different positions through a really strong World Cup campaign,'' Herbert said as he cast his mind back to 2010.
"So I'll be delighted to see those boys tonight. I've seen both in and around the environment, they've been at training sessions and they've been a strong, integral part of a lot of change in New Zealand football. So they'll be in tonight and they'll speak and I think there's a really good, strong respect for those two.
"I'll personally be grateful for them coming and sharing whatever their thoughts may be leading in to a big game like tomorrow night.''
Herbert said they offered former captain Ryan Nelsen the chance to meet the team prior to the first leg in Mexico but he was unavailable.
All Whites skipper Tommy Smith said it was a great opportunity to have Brown and Paston come in and share a few stories.
"Obviously we've got quite a few young members in the squad now and for them, they would have been looking up to those two in the past campaign. So whatever they say, I'm sure the young guys would take on board and can only gain inspiration from that. So I'm really looking forward to getting them in and seeing what they have to say and hopefully it can motivate the guys.''
A couple of those young squad members may be unleashed at Westpac Stadium tomorrow with defenders Storm Roux and Bill Tuiloma tipped to join a back four with Smith and Wellington Phoenix captain Andrew Durante.
Herbert wouldn't confirm his starting line-up today and said he would leave it till game-day but it's understood the 20-year-old Roux will likely play on the right, with Tuiloma, 18, on the left with Durante and Smith in the middle.
Four players are set to be commissioned in the midfield with Marco Rojas and Kosta Barbarouses to operate down the flanks while Michael McGlinchey and Chris James will hold court in the centre.
Perth Glory striker Shane Smeltz will start up front alongside the Phoenix's Jeremy Brockie.
It's an attacking line-up but it was Herbert's only option as New Zealand search for an unlikely comeback victory.
- APNZ