Kayla Sharland says squad will miss `solid rock' Emily Naylor in World League games.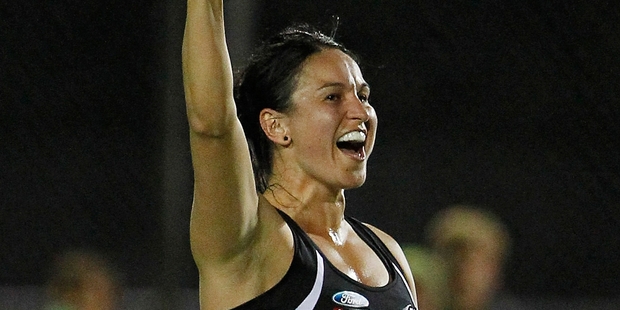 Kayla Sharland, Emily Naylor. The names go hand in hand in the Black Sticks squad. Where one has gone, generally so has the other. Both hail from Manawatu. Captain Sharland has 192 caps going back to her debut 10 years ago; Naylor has played 225 times since 2004 and is a senior figure in the leadership group.
But it won't be so at the World League final in Argentina, starting on November 30.
In a rare splitting of two of New Zealand's finest players, Naylor is sitting the event out as she's to be bridesmaid at former international Stacey Carr's wedding.
Sharland, in the half of the Black Sticks squad which flew out to Chile yesterday (the other half went a day earlier), admits she'll notice the absence of her longtime teammate.
"I was actually thinking it's going to be a bit odd not having Emily there," said Sharland, a year older than Naylor at 28.
"Pretty much every tour I've been on she's been there.
"But the other girls will step up in leadership roles and we'll have to work harder in defence because Emily is a solid rock at the back. She picks up a lot of scraps and we'll have to be on our game."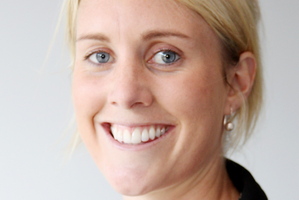 Naylor's unavailability compounds a problem for the Black Sticks, who are missing two key, experienced players - striker Katie Glynn, the most prolific goalscorer for the national women's team, and midfielder Stacey Michelsen, both recuperating from knee injuries.
Sharland acknowledged that the vast knowledge of a combined 470 caps could not easily be replaced.
However she is confident the younger players coming into the squad, notably Canterbury striker Sophie Cocks and defenders Liz Thompson of Auckland and Brooke Neal from Midlands, will gain from the trip.
All three made debuts in the Oceania Cup in Stratford at the start of this month, but have only 11 caps between them.
"You always want your top players around, and [Glynn, Naylor and Michelsen] are all quality, world-class players so to not have them in the side is obviously disappointing.
"But the young girls will learn a lot. I thought in their debuts against Australia (at the Oceania Cup) they performed well and held their own. It's going to be a good challenge for everyone."
Sharland said they had played well in the national league and the junior programme "so I think they'll handle it well, as long as we support them and help them through, they'll be fine".
World No3 New Zealand will open the tournament against world No7 China on December 1, with games against world No2 Argentina a day later, and Australia, ranked sixth, on December 4. New Zealand have warm-up matches against world No18 Chile in Santiago before travelling north to Tucuman.
Black Sticks squad
Black Sticks squad for World League final, Tucuman, from Nov 30 to Dec 8:
Goalkeepers: Sally Rutherford (Midlands), Amelia Gibson (Canterbury)
Defenders: Brooke Neal (Midlands), Danielle Jones (Auckland), Liz Thompson (Auckland), Rhiannon Dennison (North Harbour), Pippa Hayward (Canterbury), Rose Keddell (Midlands), Bridget Blackwood (Canterbury)
Midfielders: Kayla Sharland (c, Central), Julia King (Auckland), Gemma Flynn (Midlands), Petrea Webster (North Harbour), Anita Punt (Capital), Sam Charlton (Midlands)
Strikers: Krystal Forgesson (Auckland), Olivia Merry (Canterbury), Sophie Cocks (Canterbury)