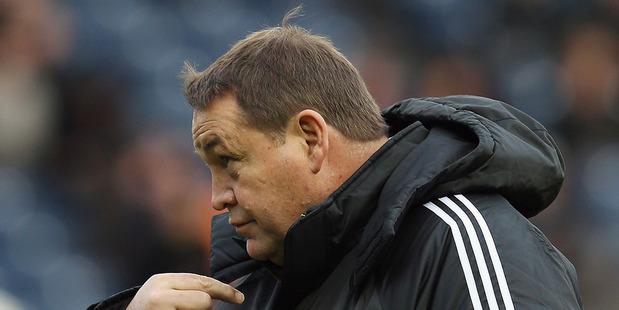 At this rate, Steve Hansen won't have to worry about a team-talk at Twickenham. As if putting last year's defeat to England right wasn't enough, the All Blacks' coach has had to put up with what he called a "breach of protocol'' from an English journalist for which the team's management have given themselves an "uppercut''.
A more pressing issue as kick-off approaches in the early hours of Sunday could be to keep a lid on the emotions within the All Blacks' camp.
Telegraph writer Oliver Brown's actions in stumbling into a team room at the All Blacks' London hotel early this week and writing about what he found on whiteboards and handouts - including the team's apparent wish to be "the most dominant team in the world'' - has predictably not gone down well with Hansen, although he was restrained in his first meeting with the English press since the story broke.
More All Blacks v England
Post mortem of the Twickenham loss
Dan Carter: My favourite test
Scotty Stevenson: Ignore the naysayers Dan's flame well alight
"When there's a breach of trust by you guys it's always disappointing because we're trying to work together. It's no big deal. I just wish he'd asked me what it all meant because what he wrote didn't make sense.''
Asked if hotel security would be improved, he said: "We gave ourselves an uppercut anyway. It was part of our problem for letting him in here wasn't it.
Dan Carter - Through the years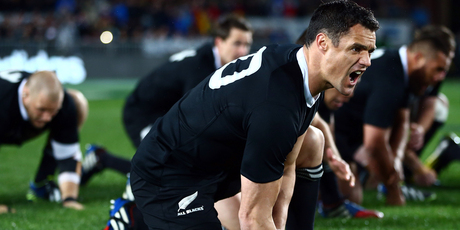 "It's not a big deal. What he printed was pretty tame really. At the end of the day, we shouldn't have let him in and he probably shouldn't have written it, but you can't change it.''
Hansen didn't want to elaborate on what the motivational messages meant, but asked whether they wanted to be the most dominant team in the world, he said the theme was all about improvement.
"Let me put it this way. I've read this week that England want to be No2 in the world. They're striving to be better than they are. What we're striving for is to be better and we're No1. If you don't look to improve yourselves you're going to go backwards.''
Hansen again refused to acknowledge it was a chance for revenge against England, saying it was an "ugly'' word for a "beautiful'' game. The possibility of the All Blacks, beaten just once since their world Cup win two years ago, being the first from New Zealand to go unbeaten in a calendar year was also given short shrift. ``We've got a belief in this group if you starting looking at the outcome you're going to fall over,'' he said.
Former skipper Sean Fitzpatrick had no hesitation in spelling out what the test meant for the All Blacks, however. He said the 38-21 defeat last December would be ``etched on the brain'' of Richie McCaw and his teammates.
"I was with Richie McCaw in Paris on Monday night and asked him about the game against France and he said all he was worried about was beating England,'' said Fitzpatrick. "For Richie the date of the match, December 1, 2012, is etched in his brain - along with his colleagues who played in that game.
"As All Blacks we love celebrating success, but we remember our losses more than our wins. When people ask me what my most memorable game I played for the All Blacks, it was without question when we lost to the British and Irish Lions in Wellington.
"It was the worst game I played for the All Blacks. I still remember going back into the changing room in 1993 and saying to the team: `Make a mental note of how you feel now and make sure you never, ever feel this way again'.''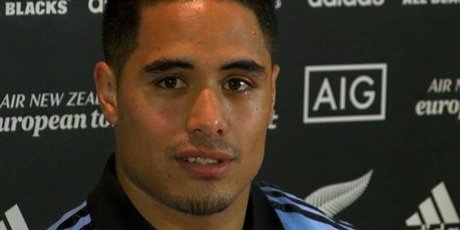 - APNZ