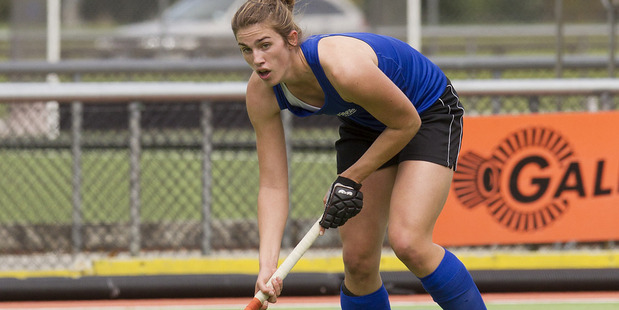 Three players who made their New Zealand debut in the recent Oceania Cup have kept their bags for the World League final in Tucuman, Argentina next month.
Brooke Neal, Elizabeth Thompson and Sophie Cocks are in the squad of 18 for the tournament comprising of the world's top eight nations.
Four players were unavailable for selection either for injury or personal reasons - key striker Katie Glynn, defenders Emily Naylor and Aniwaka Roberts and classy midfielder Stacey Michelsen - which removes a large chunk of experience.
World No 3 New Zealand will play world champions Argentina (ranked second), Australia (sixth) and China (seventh) in pool B, while Olympic champions the Netherlands, England, Germany and Korea are in pool A.
"It will be a hard challenge," Black Sticks coach Mark Hager said.
"Argentina are at home, Australia is playing well at the moment and China is a bit unknown but it is another opportunity to play against the top eight teams ahead of a big year of hockey in 2014."
Ranking points are on offer in Tucuman to help determine pools for the 2014 World Cup in The Hague.
Black Sticks squad: Kayla Sharland (c, Central), Krystal Forgesson, Danielle Jones, Julia King, Liz Thompson (Auckland), Anita Punt (Capital), Olivia Merry, Amelia Gibson, Sophie Cocks, Bridget Blackwood, Pippa Hayward (Canterbury), Petrea Webster, Rhiannon Dennison (North Harbour), Sally Rutherford, Brooke Neal, Sam Charlton, Gemma Flynn, Rose Keddell (Midlands).