Distracted, exhausted, injured and sick, post mortem of last year's loss at Twickenham a lesson hard learned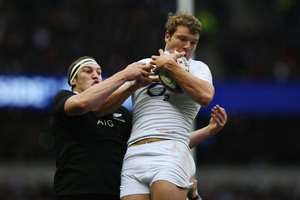 Before you can move forward, sometimes it pays to look back, no matter how painful. Last year, the All Blacks were taken apart at Twickenham. It was the rock under the towel all summer and has provided much-needed context for what could have been just-another-end-of-year-tour. Here we look at the anatomy of a defeat.
The virus
A mystery virus - the world has heard this before from the All Blacks. Sceptics will dismiss it, but on the Wednesday the scene at the hotel was carnage. Virtually all the players were sick. It was a day off and they cancelled a scheduled sightseeing trip. Some spent the best part of 24 hours vomiting, others were hit harder - taking 48 hours to get over it. Aaron Smith didn't manage to eat until Saturday morning and even then it was dry toast. Team doctor Deb Robinson was one of the worst hit, yet she had to work through it to attend to the team. She knew it would be a battle for them.
They had recovered by kick-off - but they are high performance athletes and physically they were off due to the illness.
Mental fatigue
It was the 14th test of the year, the All Blacks' 11th in 16 weeks which had seen them travel to Australia, to Argentina to South Africa, to Australia, to Scotland, to Italy, to Wales and England. It was a game too far: the mental energy was missing. The desire had been blunted by illness and familiarity breeding contempt. Some were ready to go home. They lacked an edge, the necessary element of hunger. They didn't know it then, but they knew it after and all this week they have talked about energy, desire, attitude being imperative - an admission that they feel they didn't get those bits right last year.
The distractions
The All Blacks were under siege from the British media. Andrew Hore's cheap shot on Bradley Davies the previous week in Cardiff had set the world against them: they were hammered for being thugs and hounded to acknowledge the incident that saw Davies knocked cold. Hore had to attend a mid-week judicial hearing and his subsequent five-week ban dominated the headlines and media agenda. It was distracting for the All Black coaches and at the same time, it is believed adidas and AIG - the two key sponsors - had also arranged several functions. In what was a huge test week, the focus of the players was pulled away from where it needed to be.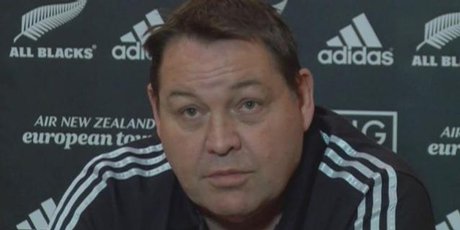 Desperate Dan
Having missed the Welsh test with an Achilles injury, Dan Carter was eager to play in London. On the Tuesday he said: "The plan was to get through training, it was pretty light today, I didn't run over 50 per cent but I got through it well. The next big training is Thursday and we will probably make the decision then [about whether he is going to play]." He passed a fitness test on the Thursday but only he will know whether he was running as freely as he wanted. He missed two easy penalties in the first half and two tackles and like a few others, probably had his worst game in an All Black shirt.
In contrast, his English opposite, Owen Farrell, was 100 per cent kicking for goal and guided his side expertly.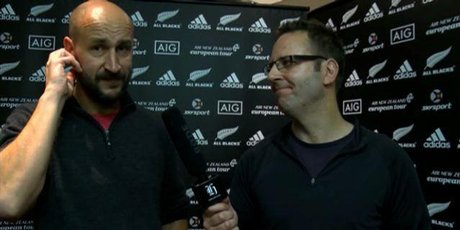 Arrested development
The All Blacks were tactically stale. They arrived at Twickenham with a game plan that hadn't evolved since June. England had done their homework and knew what was coming. Said Steve Hansen: "We were predictable. We knew we were going to be but we didn't want to introduce everything at once because it is too hard to get the improvements you want.
"We rolled the dice and eventually the last roll of the dice we got caught out."
The critical play was England's intercept try - with Manu Tuilagi saying the pass he picked off was one he had seen Kieran Read make all season.
The enemy
England were under pressure having lost to Australia and South Africa in previous weeks. They needed a performance - and something clicked for them. The forwards found an intensity that had been missing. Their decision making was first-class, their kicking game excellent, defence outstanding and they upped the tempo and found some width. Tuilagi was exceptional in the midfield.
They haven't played remotely like it since - Wales hammered them by a record margin in the Six Nations and they were laboured in defeating Australia and Argentina in recent weeks.
Tight five
For the final quarter, New Zealand's tight five was Wyatt Crockett, Dane Coles, Charlie Faumuina, Luke Romano and Sam Whitelock. Three of them were in their first year of test football, Crockett had only started nine tests at that stage and Whitelock, at 23, was the senior man. They lacked the collective experience and enforcement skills to stand up to a brutal English pack. Four of their tight five would go on to play for the Lions this year.
Romano had come on for Brodie Retallick who, at 21, was knocked about by the English and on reflection, Liam Messam, who was replaced after 64 minutes, would admit that the effects of a long season hit him that day and he didn't cope well with the relentless physicality of the English.
Bench factor
Given the effects of the virus, the All Blacks went to the bench earlier and more extensively than they previously had. By 64 minutes everyone other than Ben Smith was on - which was maybe a mistake in itself. The All Black midfield had been ripped apart and probably needed fresh legs earlier.