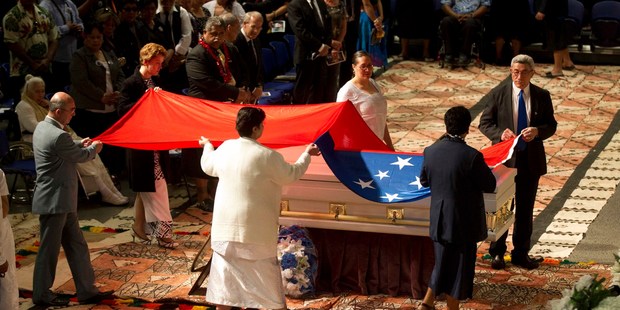 Peter Fatialofa was more than the Samoan sporting legend and character that the moving eulogies of recent days have revealed.
He never made the All Blacks - a mystery to Auckland rugby supporters in particular - but ironically was a pointer to the national team's future.
Fatialofa was a pioneer, representing the dawn of an age that has yet to be fully realised a few decades later. Fatialofa was rare in New Zealand at the time of his emergence, an outstanding tight forward of Pacific Island heritage with All Black credentials.
The most important aspect to the extent of All Black rugby dominance is taken for granted, and even conveniently ignored. New Zealand enjoys an advantage that South Africa and the European countries will never have - a love of the rugby codes among the Pacific Island and Maori communities that brings a mixture of size, natural power and skill to the game that does not exist elsewhere. The inherent Polynesian factor not only contributes directly - it strongly and positively drives the whole environment in which our footballers are raised.
We are in the midst of celebrating two amazing All Blacks right now - Richie McCaw and Dan Carter - as they fend off the twilight zone in stellar careers. But they are not the irreplaceable difference.
Indeed, European rugby is well capable of producing its own Carters. While he plays a different position, the Irish legend Brian O'Driscoll is every bit the equal of Carter in skill and longevity. McCaw's long career and consistency set him apart, but rugby history is dotted with great forwards of his ilk, even if short of his extremes.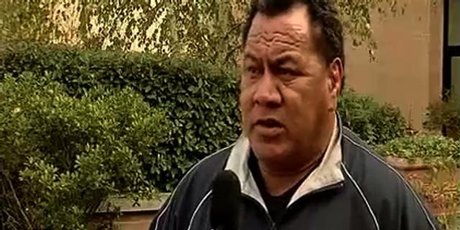 What the rest of the so-called main nations can't get close to matching, however, is Michael Jones, Sonny Bill Williams, Beegee Williams, Joe Stanley, Jonah Lomu, Joeli Vidiri, Sitiveni Sivivatu, Tana Umaga, Christian Cullen, Israel Dagg, Ma'a Nonu, Keven Mealamu, Steve McDowall et al. This list of greats will soon include Charles Piutau and - down the line - perhaps the mad-stepping Roosters league sensation Roger Tuivasa-Sheck should he be tempted by a code switch-back.
The most devastating runner of them all, the wayward Rupeni Caucaunibuca, was also a twist of fate away from being an All Black. Others such as Carlos Spencer and Benji Marshall have dazzled the rugby codes with skills that feed into all areas of the game, and keep the flame of inspiration alive.
In the entire history of rugby, the huge England rugby machine has barely produced one player to match those above. Only Australia can rival New Zealand's potential but falls short in too many other areas for the likes of Israel Folau to flourish in union.
Which brings us to Charlie Faumuina, the most exciting prop prospect in many years while beyond him are players such as Ben Afeaki and Jeffery Toomaga-Allen who can also take the front row arts to new levels around the field.
It's not that we haven't produced decent front rowers. But in a country with gene pool advantages, they haven't been sensational enough. Even the much admired, long-term test prop Olo Brown, of Samoan heritage, was not explosive around the field or at scrum time. Only McDowall really broke the mould. A new era should lie in store. Put it this way: most of the rugby world would kill for a bloke with Ben Tameifuna's potential, yet he remains on our test fringes.
A final thought: I strongly dislike the way New Zealand rugby has been hijacked for the overly-dominant purpose of building the All Blacks, ruining the sincerity of the old tribal conflicts.
But if it has to be, then this has reached an almost perfect point. The rise of the Chiefs to surpass the Crusaders gives the All Black coaches two excellent engine room franchises churning out superbly schooled players. That leaves the Blues and Hurricanes to chime in with running power and x-factor - Piutau, Faumuina, Steven Luatua, Julian Savea, Dane Coles et al. The Blues can even take a risk with Marshall, who would give the All Blacks a stunning add-on. Even the awful Highlanders have chipped in.
I suspect the New Zealand rugby hierarchy is actually happy with the Blues' hit and hope MO that throws up the odd genius like Piutau, rather than seek a winning formula via the Crusaders/Whitelock method. While the Blues are a sad disaster to those of us brought up on the magnificent years of Auckland rugby, they contribute a raw dynamism the All Blacks wouldn't find in a colony of Whitelocks, as admirable as the Feilding Foursome are.
Finally, rest in peace Peter Fatialofa. For Auckland rugby fans of an era when provincial representation meant something, he was and will always be a special character, perhaps overlooked at times yet loyal and vital to the cause.