Coach says England clash is about the team, but it's also a defining week for him.
It's not about revenge, it's about performance; it's not about him, it's about the collective.
That's all true, of course, but no matter how Steve Hansen phrases it, this is a defining week for him as All Blacks head coach.
Setting aside last year's draw against Australia in Sydney, the loss to England in December is the only blemish on an outstanding record since Hansen replaced Graham Henry after the 2011 World Cup.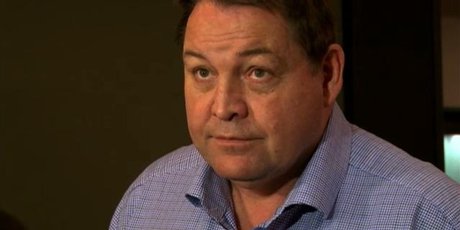 Rather than being the metaphorical pebble under the beach towel over the New Zealand summer, that record defeat would have been a rock-strewn beach for Hansen.
His French counterpart, Philippe Saint-Andre, spoke about what is otherwise a supremely consistent string of results in wondrous tones minutes after his team pushed the All Blacks all the way in a 26-19 defeat in Paris at the weekend, saying: "Since the World Cup I think they've played 31 games, won 29, drew one, lost one, so that must be the best record in the history of rugby."
It is a record most international coaches can only dream about, not least England's Stuart Lancaster, who aims to take his team to No2 on the world rankings over South Africa.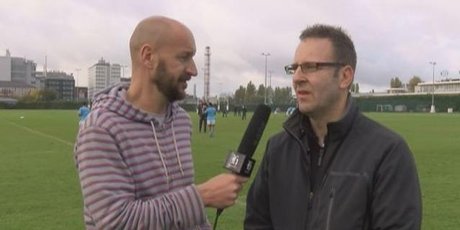 For Hansen, that France battle was probably the ideal build-up for the showdown at Twickenham, for it exposed the All Blacks once again to the realities of Northern Hemisphere rugby. It was several steps up from the exercise in Tokyo and not only because of the challenge up front.
The importance of making first-up tackles will also be driven home this week, as will coping with playing in front of what will be another huge crowd of about 80,000.
And although Hansen has a wealth of talent on the wings with the emergence of Charles Piutau, and the return from injury and illness of Cory Jane and Julian Savea respectively, he has fewer options at centre.
He has committed himself to playing Ben Smith there in the absence of Conrad Smith, but Wesley Fofana and Florian Fritz caused the Highlanders player and midfield partner Ma'a Nonu problems in Paris.
The forward pack and Aaron Smith/Dan Carter axis virtually picks itself but there remains a feeling that the midfield is in a state of flux.
For the All Blacks, it's probably a good thing the England powerhouse Manu Tuilagi is injured, but a nagging sense of anxiety could be just what they need to make what they hope will be an emphatic statement.
"It's not about me, it's about all of us. The All Blacks are way bigger than one person so the day I start thinking about myself will be the day I'm not here any more." Hansen's statement after the team arrived in London was designed to deflect attention but the spotlight on him is likely to shine brighter every day this week.
There is a record at stake - a win will put his team on the brink of ending the year unbeaten with a test against Ireland to come - and a very painful defeat to put right. APNZ
- APNZ