A demotion would be tough but the wing stocks are strong and Piutau is sparkling.
All Blacks 26 France 19
He nearly scored a stunning try against France after a year almost wrecked by his knee injury, but Cory Jane is no certainty to start against England next Sunday.
Charles Piutau's continued excellence at the start of his career means he must be safe on one wing, with Julian Savea likely to take the other spot now that he is over his flu. A demotion would be tough on Jane - his previous test was the defeat to England at Twickenham last year - but Savea would have started ahead of him in Paris had he been well.
The growing depth of the wing stocks is something Jane acknowledged after shining for the All Blacks following what he described as a "hell of a year".
"Competition is good," he said. "You can get a little complacent if you don't have that competition and I've done that in the past. To have that competition of players playing well in that position ...
I'm down in the depth chart, I've got to get up there, but in saying that they [Piutau and Savea] have got to work hard because I'll get up there.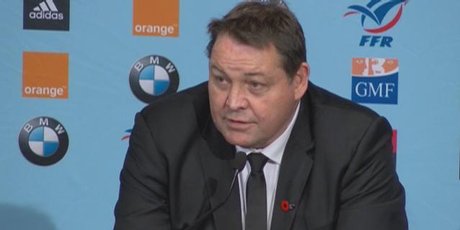 "I want to play every test. When I made it my goal to get on the end- of-year tour, I didn't just want to be one of the 30-odd players and go around and hold pads, I wanted to play, so it's not just the England I'm focusing on, it's every game.
"I was a little bit rusty out there but I've worked hard to try to get back ... and at the end of the day I'm a competitor. I never strayed away from the rehab or training I had to do. Every day I worked hard. I had a focus of trying to make the end-of-year tour and I got here and got the opportunity to play which was a special moment because it's been a hell of a year."
With his space on the right touchline being rapidly closed down after he received Liam Messam's pass less than three minutes into the test, there were few options for Jane. It was a testament to his skill that he got as close as he did, the television official ruling he didn't ground the ball, as he was bundled, airborne, into touch.
"I caught it and slowed down a little bit when Liam passed me the ball and thought 'I'm never going to make it', but then 'hang about, I might if I jump out a little bit'.
"I knew I didn't score the try but then the replay started to make out that I did and then the boys starting high-fiving me so I started believing I did bloody score the try."
- APNZ