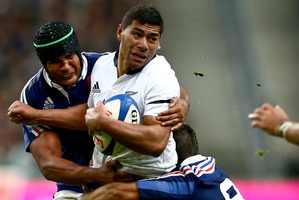 Margins between top international sides are not great, especially if there is a shift in mental application.
The All Blacks were reacquainted with that sporting truism yesterday in Paris as they came close to shedding their 2013 unbeaten record.
France were not in this contest in terms of structure and attacking shape but they brought an esprit de force which ruffled the All Blacks and resurrected flashbacks about their work in Brisbane and Twickenham last season.

Only the juicy skill of men like Charles Piutau, Israel Dagg and the unrelenting combat from Kieran Read, Brodie Retallick and Sam Whitelock allowed the All Blacks to repel the French.
Paris may be a city of complex sophistication but France brought the mallet rather than the scythe to their national rugby stadium as they sought a rare win against the All Blacks outside the World Cup.
In the wash-up, the All Blacks were saved by their collective grit and several radiant moments from Piutau.
If the French needed the try from the end of the earth to win at Eden Park in 1994, Piutau delivered an intergalactic offload as he piggybacked two defenders and drew a third to set Read free for the vital try.
There they were: two men who will be core elements of the All Blacks arsenal as they head towards the World Cup defence in 2015.
Others were strong but that is expected. They are by definition the best rugby players this nation produces and the All Blacks staff have identified and they deliver above average work.
Within that framework there will be some who twinkle a shade more.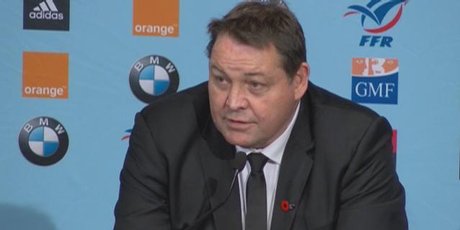 We have seen it for a decade and more from Richie McCaw and Daniel Carter as they have displayed talent and purpose which is the envy the world over. Their powers may have dimmed a touch but they remain core elements of the All Blacks ethos and men who drive that culture for the next generation.
That creed has soaked into Read's bones and is seeping into the energetic frame of Piutau.
He was picked to absorb the All Blacks' spirit this season and is now leading it.
He made his debut from the bench against France at New Plymouth and after his ninth test yesterday is an automatic selection. Right wing, left wing, deputy fullback or centre - it is some start from the young man who turns 22 the week after the tour.
Piutau is sparky and mischievous inside the team confines. but in front of the camera and a prying public he rivals Ben Smith for restraint. No harm in that, he does not want to mimic Cory Jane and is sharp enough to understand the fickle fortune of sport.
Piutau is some talent but the IRB scouts will probably overlook him for a young player of the year nomination.
He would not look out of place in the senior ranks with Read, Leigh Halfpenny, Ben Smith, Retallick, Eben Etzebeth or Michael Hooper.
Many flashy young backs with uncommon gifts for rugby emerge in New Zealand. Some make it but, like Isaia Toeava, stumble in the journey. He fell to unrealistic expectation and debilitating hip injuries.
That providence may hit Piutau but at the moment he is playing with the panache, purpose and joie de vivre which France will envy as they mull over a test which slipped from their dreams.