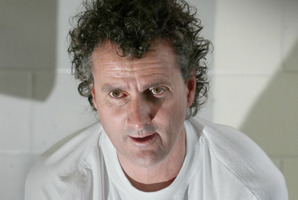 New Zealand umpire Brent ``Billy'' Bowden will officiate during cricket's Ashes series, which starts in Brisbane on November 21, just five months after being ditched from the International Cricket Council's elite panel.
Bowden will stand in the third test in Perth and is the television umpire in Melbourne for the fourth test, starting on Boxing Day.
The last Ashes series midway through this year was blighted by a string of controversial decisions, especially around elements of the Decision Review System.
The problem was compounded in that only four of the panel of 12 umpires were not English or Australian, meaning the four neutrals on the panel, Pakistani Aleem Dar, Kumar Dharmasena of Sri Lanka, South Africa's Marais Erasmus and New Zealand's Tony Hill had to share all the duties. The feeling is it put too much stress on that quartet.
So Bowden, who at 50 has officiated in 75 tests, gets a reprieve.
Hill is only on TV umpire duties in Australia, in the second, third and fifth tests.
The ICC has said it is aiming to help get more consistency in DRS decisions by using the same officials in the role in a series.
"Appointing Tony Hill as TV umpire in three of the five matches is recognition that the role is becoming increasingly important in a DRS series,'' ICC general manager of cricket operations Geoff Allardice said. "Having the same person in the chair more often should translate into more consistent decisions being made.''
The details of the DRS arrangements in the series haven't been confirmed.
England left home understanding Hot Sport would not be used, however there are talks between host broadcaster Channel Nine, and BBG Sports, who provide the technology.
One possibility is using Real Time Snicko, a more complex procedure for picking up edges, along with thermal imaging.