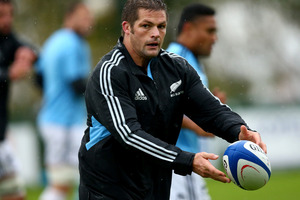 The All Blacks have become known for their willingness to attack from anywhere but they will attempt to apply the lessons learned during their scratchy Rugby Championship victory over Argentina in Hamilton to their showdown against France in Paris tomorrow.
The drizzle which fell on the team during their walk around the Stade de France pitch today is expected during the match which kicks off at 9pm local time (9am NZT).
For captain Richie McCaw, it's about being tactically smart in what could be tricky conditions.
"The risk versus reward changes a little bit so there maybe a bit more territory play,'' he said.
"We've just got to adapt. When you come up to the Northern Hemisphere at this time of the year you've got to expect a bit of greasy ball and a bit of rain. None of it is a surprise. Earlier in the year we learned a bit of a lesson against Argentina in Hamilton where we perhaps didn't adapt as well as we could have.
You don't want to not play, it's just about using the ball at the right times.''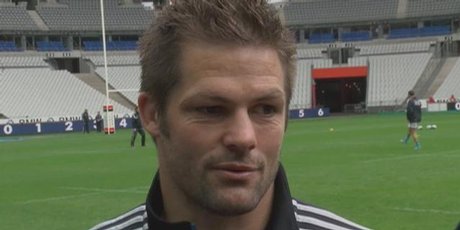 Against the Pumas the All Blacks came unstuck time and again in the wet conditions. They were good enough to get the better of Argentina despite the mistakes and going behind to a converted try early on. It could be a different story if the same applies in their first match against the Tricolours in France since their World Cup final victory at Eden Park two years ago.
The sold-out Stade de France will be packed with 80,000 supporters sure to make their presence felt and to help mitigate that McCaw made the late decision to take the team to the venue the afternoon before the match.
"Bar about four or five us, most of the team have never been here before, so I think it's a good idea to come and get the `wow' factor out of the way because it's a pretty impressive place.''
The wearing of the poppy on the All Blacks' white jersey to commemorate Armistice Day, the return match against France after the three-test whitewash in June _ which McCaw didn't play in because of his sabbatical _ it's all adding up to a big-test feel for the skipper.
"The guys who played back in June [know] they were pretty hard test matches even though we got the three results. By that third one there wasn't much in it.
"Playing in a place like this, knowing the history between the two teams, it certainly has that feel.''
- APNZ