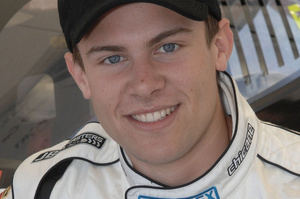 Kiwi endurance driver Jono Lester and his teammate Fariqe Hairuman have an outside chance this weekend of winning the Japanese Super Taikyu Championship. They need their sister car to finish third or worse to secure the title. Lester finished second last year.
Fogg tries Toyotas
Former NZV8 racer Angus Fogg is trying his hand this weekend in the new one-make Toyota 86 series at Highlands Park. The Toyota Finance 86 Championship will run on the undercard to the Australian GT Championship finale at the inaugural meeting on the new Cromwell circuit.
Foot-race first
The Highland's 101 GT race will start with an interpretation of the Le Mans 24 Hour start in which the non-starting co-drivers will run across pit lane and remove a strip from their car. Then the other driver, already in the car, can start racing.
Muscle-car visitor
Former Nascar champion Jeff Gordon's 1998 DuPont Chevrolet Monte Carlo will be turning a few laps at the New Zealand Festival of Motor Racing Ferrari Festival at Hampton Downs, January 17-19 and 24-26. This will be the first time it's been run at a public racing event in New Zealand.
Formula Four in Australia
The Confederation of Australian Motor Sport says an FIA Formula Four championship will be run in Australia from 2015. The F4 car has a controlled 1600cc engine and a controlled carbon-monocoque chassis for the wings-and-slicks formula.