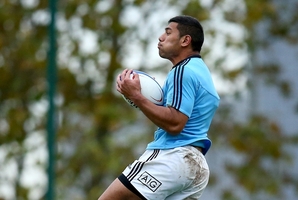 In 10 years with the All Blacks coach Steve Hansen reckons he has seen three broader groups of players.
The first are those who come into the squad having looked the goods and then never come to grips with the demands of the environment or test football.
The second are those who survive initially without setting the world on fire only to slowly improve with more time until they become quality performers. The third, the rare group, are those who immediately fit in and make an impression straight away.
Charles Piutau belongs to the third group. Every time he has played he has excelled. He has looked every inch the test player to the extent that he's starting tomorrow's clash with France ahead of Cory Jane.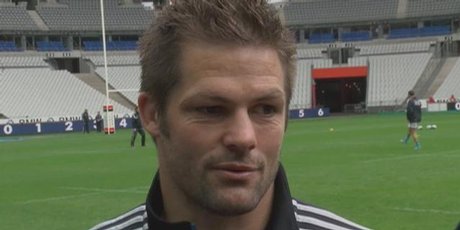 The coaches felt they had no choice. Piutau did all that was asked of him when he made cameo appearances off the bench in the Rugby Championship and has been man of the match in the last two tests which he started.
He's done what not many people do and slotted straight in.
"I finished school and came into Auckland rugby and I found it quite hard," says Piutau. "I was around Joe Rokocoko and guys that I idolised and that was really hard. But that also helped me coming into this group. They make it a whole lot easier - there are a lot of guys here who are trying to help me.
"I guess it is about having familiar faces around here ... There are quite a few from the Blues and also from the Under-20s. That makes it not as daunting. I guess also growing up I was not the most talented kid so I always had to work hard and you need to have a good work ethic to be here. If you want to stay here that's what you have to do. You see that in every single player here and the whole staff and management."
However, tomorrow represents a different challenge to the ones he's faced so far. He'll be in front of 80,000 volatile French fans and confronted with an opponent that may look to target him. There will be noise like he's never heard and the mental demands will be extreme.
He's not sure what to expect. He says he hasn't given it any thought but that each time he plays it gets a little easier. Not easy, just more familiar and therefore less stressful.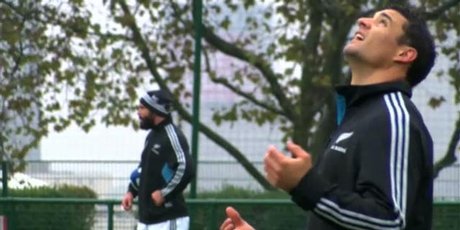 "The coaches have tried to drip feed me into the games," he says. "You look around the bus, or on the field during the anthems and you say 'wow this is actually happening. We are actually going to be playing a game in this jersey'.
"You get used to the level of the intensity but it is always going to be tough. Given opportunities to play it is definitely good to see what I can do. The speed is something to adapt to. It is the quickest I have ever played."
If he's been scrambling to handle the demands then he's hidden it well. There is no sense panic or reluctance to play his natural game.
The only question the coaches have is whether, having settled so easily, he will be able to keep adding to his performances and keep getting more out of himself. They don't want to see him stagnate.
Nothing about Piutau so far suggests they have anything to worry about on that front.