Luck, natural ability and yoga keep midfielder at top of game.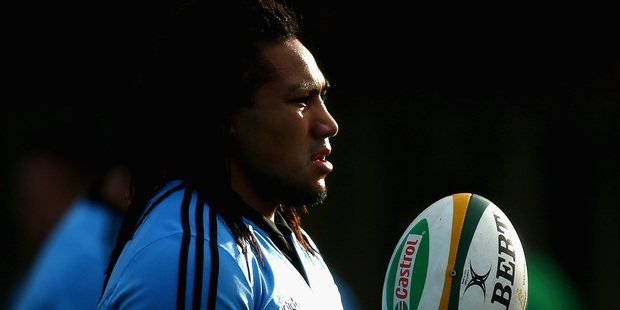 Being 110kg with a low centre of gravity has helped. So, too, has regular yoga and a dedicated rehabilitation regime. But the biggest factor behind Ma'a Nonu's remarkable ability to avoid serious injury is luck.
He is the indestructible All Black. Second-five is a wretched place for the battle-shy: it's one where the collisions are mainly head-on and the vehicles predominantly big rig with revs on the engine.
There is no shortage of casualties: the midfield collects its bodies. But hardly ever Nonu. Since making his test debut in 2003, he's thundered into the biggest and best for 85 tests.
The defining All Blacks image of the last five years is surely Nonu on the burst, hair flying, bouncing, spinning wreaking havoc.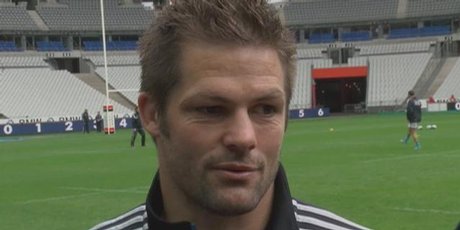 Jamie Roberts, Damien Traille, Mike Tindall and Jean de Villiers are just some who have been caught in his trail of destruction over the years. He's taken chunks out of them all, but the damage to him has been minimal.
It's a struggle to recall him ever being injured. He missed the game against Argentina in Hamilton this year - not strictly because he was injured but because he had a stiff ankle that benefited from rest.
Before that, his last injury-related absence from the All Blacks was in June 2010, when a damaged knee saw him miss three tests. He has played 65 of the last 78 tests and only in four of those did he not feature due to injury.
"I think I have been pretty lucky," the 31-year-old says. "Probably the key is recovery, physically. I guess I always get tested mentally and that is what drives me. I like to prove people wrong. I do a bit of yoga that's what helps. I have been doing it for five years and it's really good."
The All Blacks want him to keep doing it and whatever else he needs to do to keep fit: to retain his incredible resilience.
His value to the All Blacks is almost impossible to overstate. Tomorrow he will be first and foremost the get-out-of-jail-free card for the All Blacks. When there is nothing on, static ball that leaves little option, Nonu will crash on to it and inevitably take his side over the gainline.
He'll tackle and chase. He'll use his soft hands to pop passes or throw pinpoint accurate long ones. These days, he'll also most likely have at least one long nudge with the boot. He can do it all, and he says his form is linked to his enjoyment.
"I still love playing for this team. It is an honour really and every time I get a chance I do the best that I can. I talked about it before. It is about performance and putting everything on the track. A lot of sacrifices are made but that's what we love."
He admits he's feeling a level of mental freedom and comfort that he wasn't during the Rugby Championship when his future was up in the air. Back then he was the unwanted man of Super Rugby and was looking likely to be playing in France for the first six months of next year.
That was until the Blues came in for him late in the piece and signed him on a two-year deal.
"During the Rugby Championship when I was trying to sort all that out I had to push it to one side really. I had to put this [All Blacks] first and play well. Now it is sorted it is a relief."
It's probably a bigger relief for the All Blacks who know what they have in Nonu. They know that modern rugby is won and lost around the gainline and the collisions and what Nonu brings to the sphere. In 11 years of test football, no one has ever beaten him physically. They haven't even come close and that's why the All Blacks coaches urged the New Zealand Rugby Union to keep fighting to retain Nonu.
"He is a very good athlete for a start," says All Blacks coach Steve Hansen. "He is a big man. He is quick. He's added to his game this year - he's developed a kicking game - and he's got a lot of experience. He's still relatively young and has quite a lot of test matches left in him.
"It is not an area of great depth for New Zealand rugby at the moment so it was through some really good work that we managed to keep him which was great for us."
Nonu since 2007
2008: All Blacks played 15
Nonu played 15
2009: All Blacks played 14
Nonu played 13
(rested for the test against Italy in Milan)
2010: All Blacks played 14
Nonu played 10
(missed the June tests with injury and rested for test against Scotland)
2011: All Blacks played 12
Nonu played 10
(didn't travel - with several other senior All Blacks - to South Africa and rested against Canada)
2012: All Blacks played 14
Nonu played 10
(rested in June series following sabbatical and rested against Italy)
2013: All Blacks have played 11
Nonu has played 9
(injured for Argentina test in Hamilton and rested for Japan)