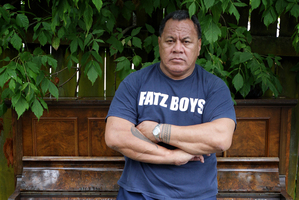 Peter Fatialofa was a larrikin and a leader, someone who was able to merge those traits in his own delightful way.
He could knock down doors with his kindness and batter his way past opponents with his raw natural power.
Fats was the face of the '91 Samoan side at the World Cup, a side who did not register as a real threat for many until they peeled Wales back in their opening match.
That generated some serious attention for Manu Samoa. Who were these warrior men able to turn rugby convention on its backside with their full-throated physical inquisition of their rivals?
Fats was the leader, a 32-year-old then but still a boisterous prop who knew how to cajole his men and dangle some glorious stories in front of the mesmerised media from the Northern Hemisphere. Fats could sell any old story and he loved the occasional embellishment.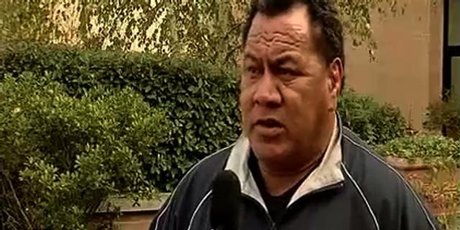 Manu Samoa had opened the curiosity valves and Fats was happy to deliver. He understood he was an ambassador for his island nation, he knew this was their chance to pressure the International Rugby Board and others to include them in more international contests.
Part of his mission was to put Samoa on a global rugby map and he literally did that in the foyer of the team hotel in Edinburgh in 1991 when he jabbed a Samoan pin into the map to show where his men originated.
That tournament started Samoa's rugby ride and while it has been bumpy since, it has always been compelling.
Fatialofa never made it into the All Blacks but, incredibly, lasted long enough in the game to play them in Napier in 1996 and claim a famous uniform in the post-match jersey exchange.