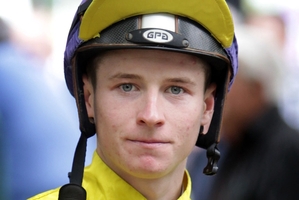 He came second on Fiorente in his first Melbourne Cup last year and highly rated Kiwi jockey James McDonald reckons he's a good chance of going one better today.
One of racing's most in-demand jockeys, McDonald will ride fancied Irish mare Voleuse de Coeurs.
"I was lucky enough to experience it last year and this year I reckon I've got a better chance going into the race," McDonald said. "I'm a bit more confident. I came second last year and this year I think I've got a better [horse] that can go one better."
Kiwi horses have won the Melbourne Cup 41 times, and claimed 28 of the past 50 races, but with no New Zealand-bred or -owned horses flying the flag this year, McDonald is the main point of interest for partisan fans.
"Let's hope I can do it for the whole of NZ," he said. Having the country behind him would make it "like an All Black match".
Kiwi trainer Chris Waller, who is now Australian based but started out in Foxton, has two horses in the race, Hawkespur and Foreteller.