All Blacks coach brushes off prospect of completing the year with nothing but wins.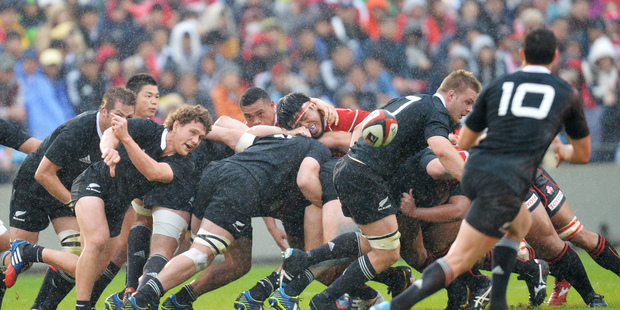 The problem with success is that it can shift the focus from process to outcome.
The All Blacks know this better than most teams - it is something they continually battle and it is something, much like this time last year, with which they are having to currently contend.
They are unbeaten through 10 tests and unbeaten this year. If they can knock off the next three games they will become the first side in the professional era to get through a calendar year without drawing or losing.
A bit of noise has already been made about that prospect. They will also sit on 14 consecutive straight wins and have everyone wondering, again, whether next year they will push on and break the record of 17 consecutive straight wins.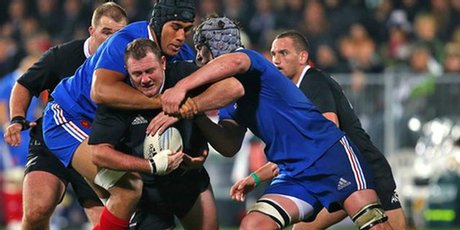 Thankfully, the All Blacks know that if they join this phalanx of navel-gazers, the only thing they will be contemplating on Sunday morning is defeat. They have been through this a few times now.
In 2006 they had 14 straight wins, battered South Africa one week and then tumbled to them the next.
In 2010 they were on track to both make it through the calendar year undefeated and break the consecutive victory record. Australia ended all that in Hong Kong, with their incredible late comeback.
In 2012, again they were unbeaten for the year and unbeaten in 16 straight games when they drew with the Wallabies in Brisbane. After that draw, the All Blacks management and senior players agreed the team had failed to prepare well - that they may have been guilty of not taking the opposition as seriously as they should.
That same conclusion could be reached on all three occasions that the All Blacks have fallen when chasing the consecutive victory record, which is why no one within the All Blacks is thinking beyond this weekend's clash with France.
"It is something in the background," says All Black coach Steve Hansen. "[But it is something] for other people to talk about. We just take one week at a time and look at how well we can prepare and ask what it is that we can do to be of a standard that will be good enough to give us a chance to win the game.
"If we can do that then we know we have the talent within the group to be really hard to beat. If someone beats us then they have played well and we will have to accept that.
"If we can get to the end of the year and are lucky enough to not have lost a game, then it means we have done a good job. But we were sitting here at the same time last year and we got sat on our arse, so for us it is about wanting to take one game at a time, it is an old cliche."