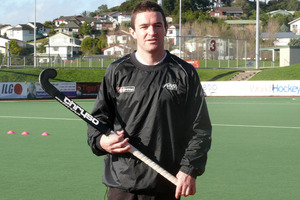 New Zealand's men's and women's hockey sides will probably be more concerned with how many passes they can complete than the final scores from their respective outings against Samoa today at the Oceania Cup in Stratford.
While it's all well and good to promote hockey to the Pacific Island sides, the gulf in talent between New Zealand and Australia compared with the Island nations in the Oceania Cup is vast. Racking up huge scores has been common this week and today's games will be no different.
The Australian women and men were due to play Papua New Guinea but with New Zealand and Australia all but guaranteed to meet each other in tomorrow's finals, today's games will serve as a warm-up.
Black Sticks midfielder Phil Burrows, a veteran of more than 300 internationals, said there were a couple of objectives his side wanted to achieve during today's expected rout.
"Just connections; making sure that we are not slacking off, keeping our standards high," the 33-year-old said.
"It's a tough game to play because if you slack off people are giving you a hard time, but if you go too hard you're getting stick for that as well.
"So it's just one of those games where you need to put in a good team performance and make sure everyone's getting touches and getting a good vibe for Sunday."
Yesterday, the men's Black Sticks were defeated 3-1 by world No2-ranked Australians despite leading in the 15th minute through Blair Hilton.
But the Kiwis leaked three goals during the ensuing 17 minutes as the Kookaburras settled the argument by halftime.
Neither side could find a goal in the second spell as the intensity dropped.
"We notably had a drop-off in communication out there," Burrows said.
"You could see a bit of fatigue kicking in and I think we just had a five- to 10-minute period of ... we didn't give up, but, we kind of thought 'we are under the pump here' and we just kind of backed off and backed off.
"We need to be more positive like we were in the second half," he added.
- APNZ