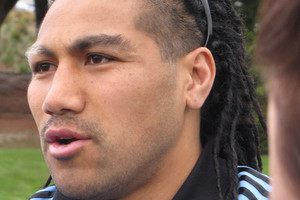 Star All Black Ma'a Nonu has broken months of silence about his playing future, revealing he had begun to doubt his ability and saying, "I just have to be a better guy."
Nonu, 31, was in Queenstown yesterday for a flying visit with fellow All Blacks Richie McCaw, Cory Jane, Andrew Hore and Francis Saili.
After a disappointing season with the Highlanders, and a long exile from media commitments during which it appeared no Super rugby team wanted him, Nonu said he was looking forward to rejoining the Blues, who had "come to the rescue".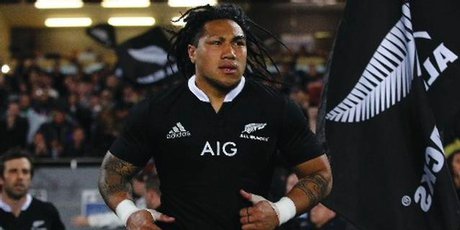 He revealed he had been affected by negative publicity about his attitude, despite being unsure how the comments had originated.
"When people question your integrity or who you are as a person, it doesn't really feel that good.
"I think there's a perception out there [based on] who I am or what I do off the field. These days, you're not judged by how you play on the field - it's as a person.
"You affect a lot of people; you're a role model to a lot of kids. I just have to be a better guy, really. Wearing shades around in public is not good enough."
Nonu, who hasn't fronted for any interview requests throughout this All Black test season, said the year had been a challenge.
"I talked to Ted [Blues assistant Sir Graham Henry] about coming back up. I had a few options - whether to go overseas. I guess [I was] pretty much doubting myself about whether I could serve another two years in New Zealand, playing in the black jersey and professionally, really.
"I just had doubts about my own ability as a rugby player - you always want to be wanted."
Nonu said he had spoken to Blues coach Sir John Kirwan about "what happened last year" - when Nonu left the Blues to join the Highlanders - and they both agreed to move forward, rather than dwell on the past.
"JK is pretty understanding and I guess for me, I just have to prove it, really, and try. It's all about performance. It's another step in trying to play the best rugby I can."
Nonu and teammates were in Queenstown as part of the All Blacks to the Nation promotional tour.