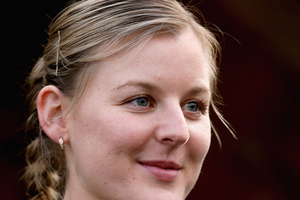 Here is what Silver Ferns defender Katrina Grant knows about Malawi.
"They're north of South Africa.''
Correct. What about their netball side, who were well beaten by Australia in two tests last week?
"That they got better and better against Australia and they're training more and they don't come together very often,'' Grant said. ``So I think we are going to get a better Malawi side than what they had against Australia, which is good and bad for us, I suppose. But they're just a competitive team that don't like to lose, who put their body on the line and do anything to get a goal.''
New Zealand have only played the African nation three times previously - all resulting in comfortable victories for the Silver Ferns - but they will double that number during the next eight days.
The first test is in Wellington tomorrow night (thur) at the TSB Bank Arena and the Silver Ferns' preparation for the series has been different to that of when they face Australia or England.
The Malawi Queens are somewhat of an unknown quantity but Grant offered a bit more on what style of play the World No 5 side would produce.
"Definitely different to Australia and New Zealand. It's kind of flairy, aerial. To get a goal they will do anything, they will pass it around 20-30 times if they have to, so that's something we are going to have to combat and it could be quite difficult to get the ball off them.''
After losing their recent Constellation Cup series 4-1 against Australia, including dropping the last four games on the bounce, the Silver Ferns are in need of a confidence boost.
It's arguably bad timing for Malawi to show up given they will likely be on the end of a Silver Ferns backlash.
"Frustrated? Yes. Angry? Yes. Disappointed? Yes. All of the above,'' Grant said of the results against Australia. ``So we are coming in here to make ourselves look good, feel good and put the pride back and show that we can play really good netball.''
Considering Malawi were hammered 83-34 and 64-37 by Australia recently, the result of tomorrow's test against New Zealand won't be in doubt but it will be a matter of how many goals the Silver Ferns will win by.
Ferns coach Waimarama Taumaunu will take the opportunity to rotate her combinations, which could mean test debuts for Te Huinga Reo Selby-Rickit and Katarina Cooper, while Grant my be deployed in the unfamiliar position of wing defence.
The Central Pulse skipper is more accustomed to making life tough for opposition shooters in the goal keep bib but after acting as cover for Joline Henry at wing defence during the Constellation Cup, the 1.86m defender may take the court in the position tomorrow.
"I have trained there this morning, which is quite different,'' the 26-year-old said. "Although I was cover for Joline in Australia so I trained there a lot then and it's fun. It definitely different to goal keep but I'm enjoying it, liking the freedom to get out there and attack the defence and run around a bit more.''
Laura Langman may also be used in the troublesome wing attack spot.
Malawi lack the height the Silver Ferns possess but it will be interesting to see how goal shoot Mwai Kumwenda performs given she will link with the Canterbury Tactix in next year's ANZ Championship.
- APNZ