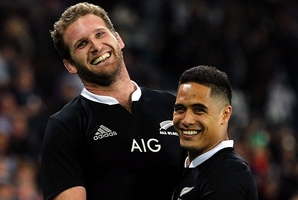 Thirty tests and counting, the All Blacks' winning streak at home will take some beating. Can England do it next year? Only if they send their strongest team and have a whole lot of luck.
The problem for teams visiting New Zealand is that the All Blacks not only do the basics well, they are adding to a wide portfolio of skills with each match. How else can you explain the pass from lock Brodie Retallick which played such an important role in Kieran Read's try in Dunedin?
Breaking down the All Blacks' 30-test home win streak
Retallick, who replaced Jeremy Thrush, instinctively knew not to give the ball to the obvious candidate, prop Tony Woodcock - who was well covered - but to first-five Aaron Cruden in a "second-man" play, the type of move natural for backs but which has traditionally been too much for tight forwards to process.
England will play three tests in New Zealand in June and will get plenty of respect. They famously beat the All Blacks 15-13 in Wellington in 2003 despite playing with 13 men at one point. It was a victory, their first on New Zealand soil in 30 years, which foreshadowed their World Cup triumph that year.
Despite the fact that they have enjoyed more recent success here than the Wallabies (the last win by the Australians on these shores was 12 years ago - a 23-15 victory at Carisbrook), and their boilover at Twickenham last December when they put the All Blacks to the sword 38-21, Steve Hansen's men will be overwhelming favourites for yet another clean sweep of the June internationals.
They simply have too many rabbits in their collective hat. Sky's experienced commentator Tony Johnson was right when he touched on Hansen's men playing "total rugby" after the All Blacks' entertaining victory in the Dunedin hot-house, a reference to the skill and mindset of the Dutch national soccer team of the 1970s when every outfield player had the ability to play in any position.
It has its roots in Dutch club Ajax and revolutionary coach Rinus Michels, who later transferred it to the national side at the 1974 World Cup.
At the weekend, Retallick, Kieran Read, Sam Cane - even prop Charlie Faumuina - displayed handling skills many international outside backs would be proud of.
Cruden's superb team try owed much to the interplay down the left side between Read, Woodcock and Keven Mealamu. It was the equivalent of Jack Wilshere's sublime goal for Arsenal against Norwich a few hours later on the other side of the world - total football in every sense.
If Hansen's determination for constant improvement has its way, those skills will be better by the time England arrive next year. His wish to broaden the depth in several positions can be seen in the make-up of his 36-man squad for next month's northern tour, with Luke Whitelock earmarked as the back-up for No8 Read.
England's reliance on forward grunt, territory and possession could be advantageous in the middle of a New Zealand winter, but that's unlikely to stop the All Blacks from displaying an expansive game setting a new standard in international rugby and continuing a streak that will be very difficult to stop.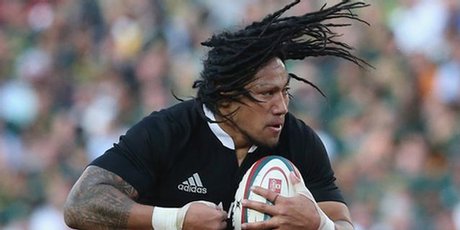 - APNZ